Easily standing out on the streets of Harajuku is Japanese apparel industry staffer Misuru, who is a regular feature here on our street snaps.
This time around, Misuru stepped out in a blue-and-white ensemble with her twin tails hairstyle decorated with blue-and-white colored streaks. Misuru is wearing an M.Y.O.B white crop top, which features black trims, hanging straps, drawstrings and an overlay design. She paired her white hanging top with blue cargo pants and metallic silver OK (Office Kiko by Kiko Mizuhara) platform heels. To style her outfit, Misuru donned a black fingerless glove and a pair of clear frame eyeglasses. She also threw in a mix of accessories from WEGO and Fancy Mental to her look. Her accessories include chain o-ring dangling earrings, a butterfly pendant necklace, a chain link pendant necklace and a clear blue wallet bag clipped on her pants.
WEGO, M.Y.O.B and Kobinai are among Misuru's favorite brands. When it comes to music, she loves Hatsune Miku. Follow Misuru on Instagram to see more of her fashion posts and you can also connect with her on Twitter.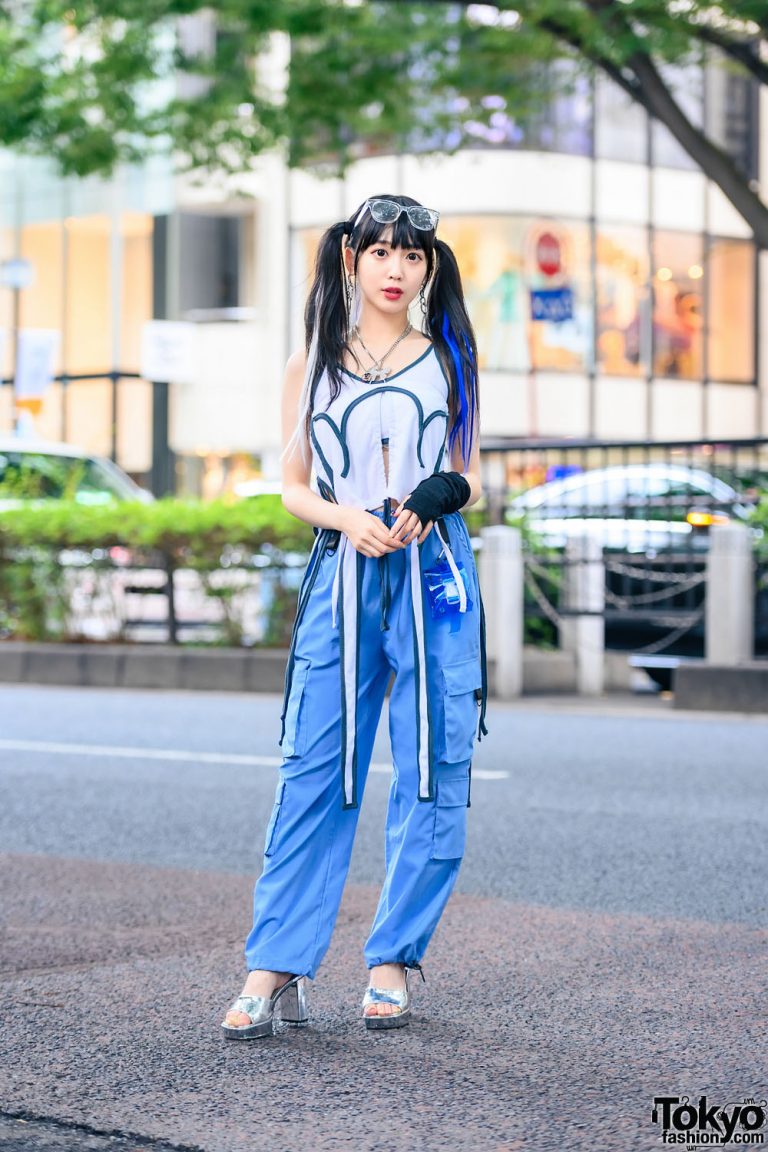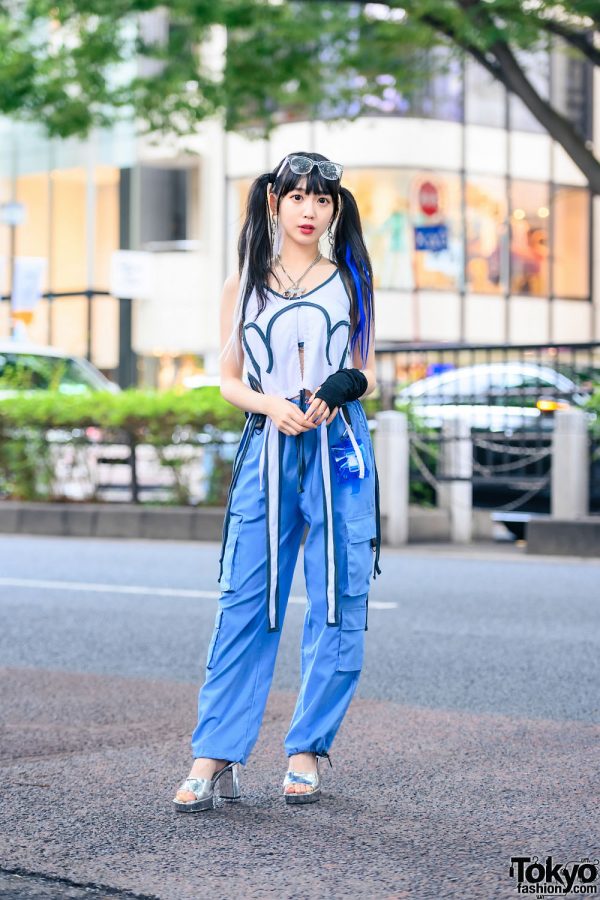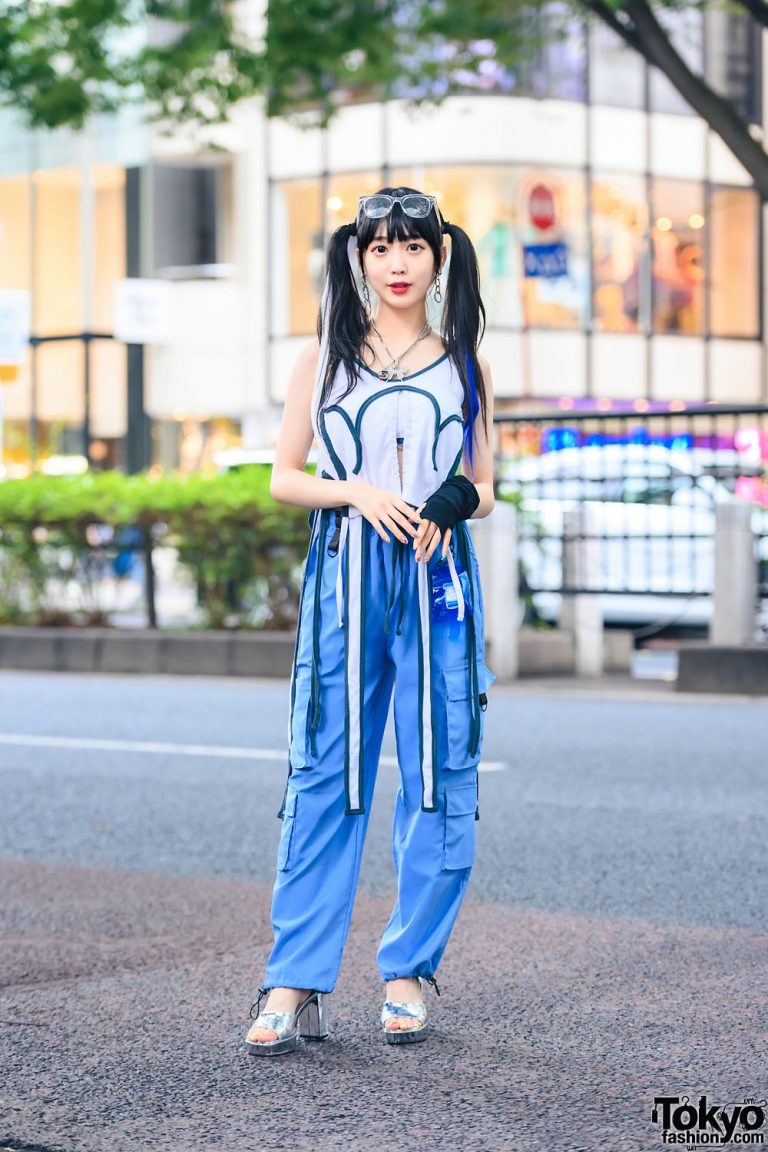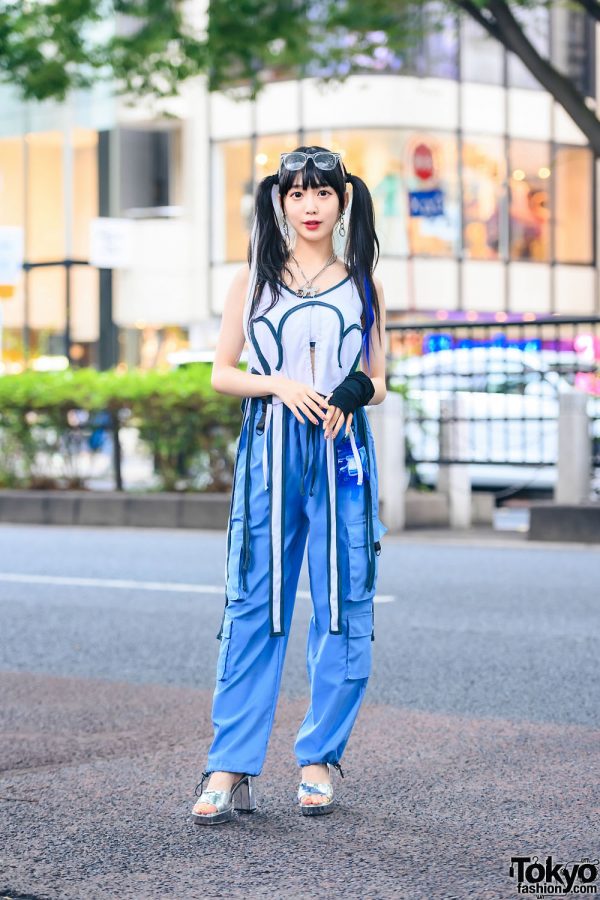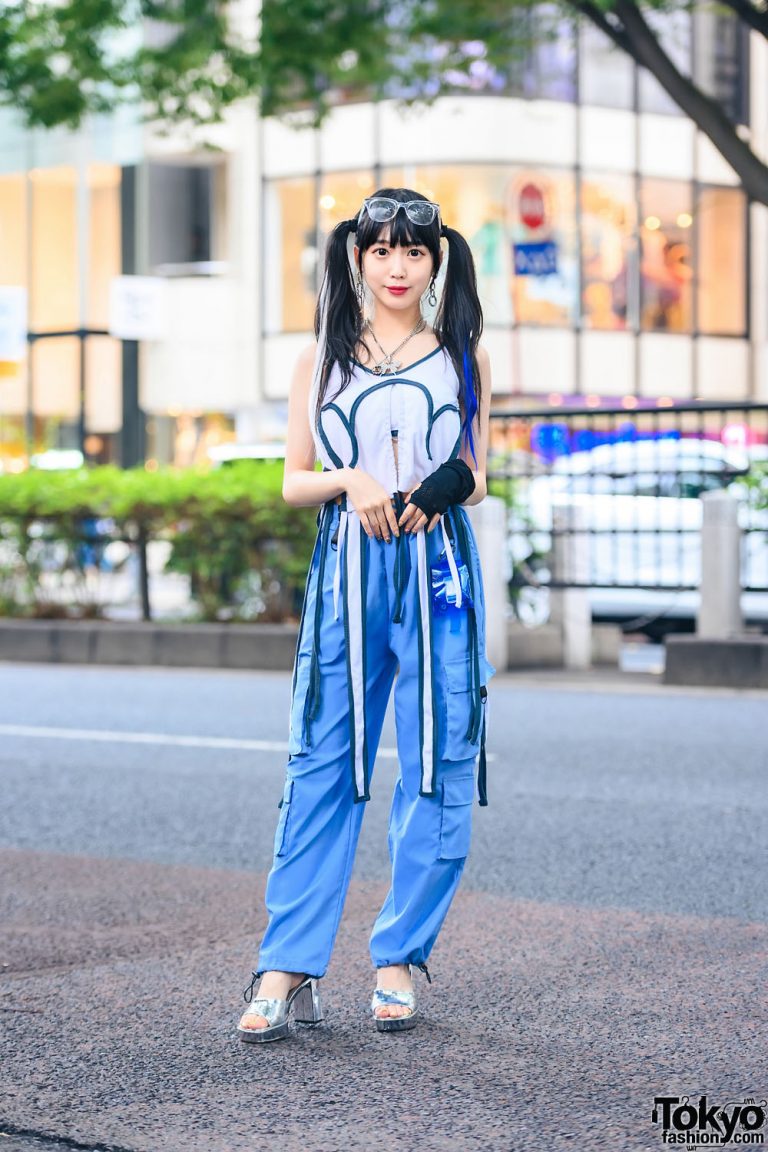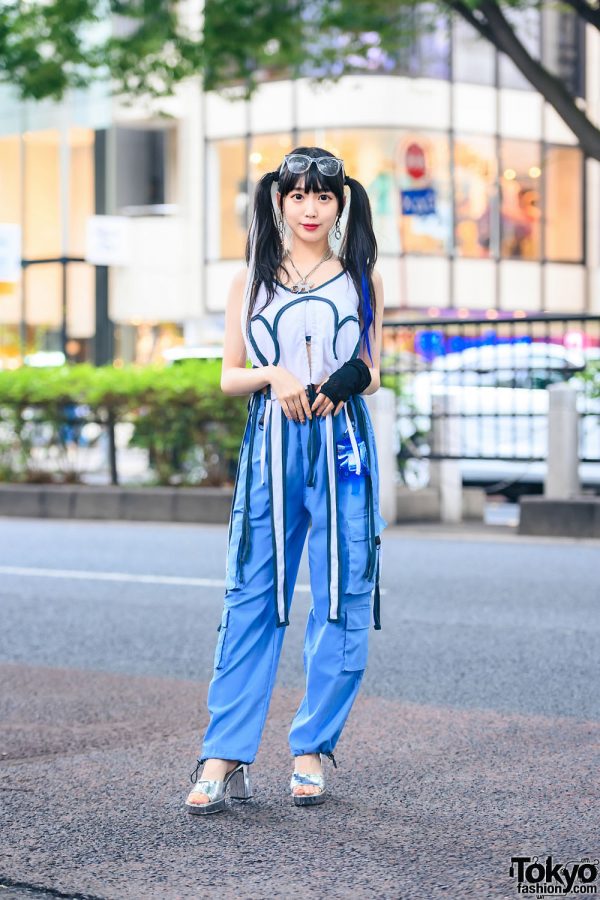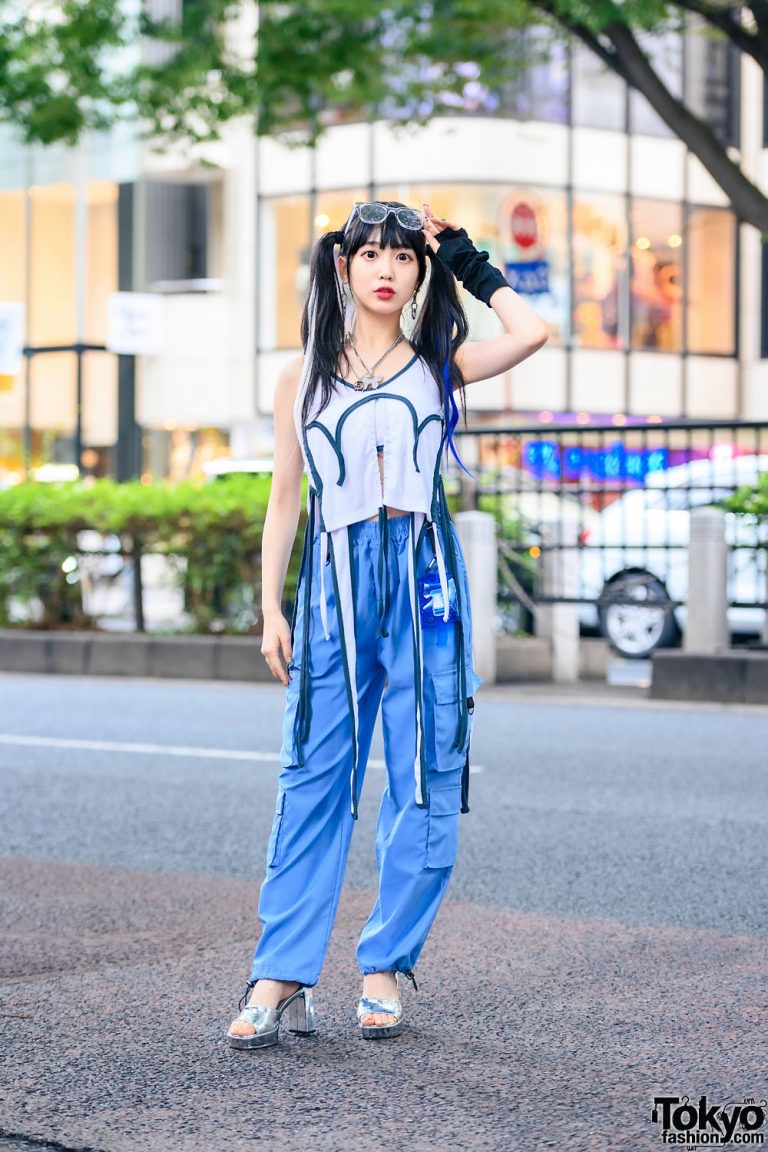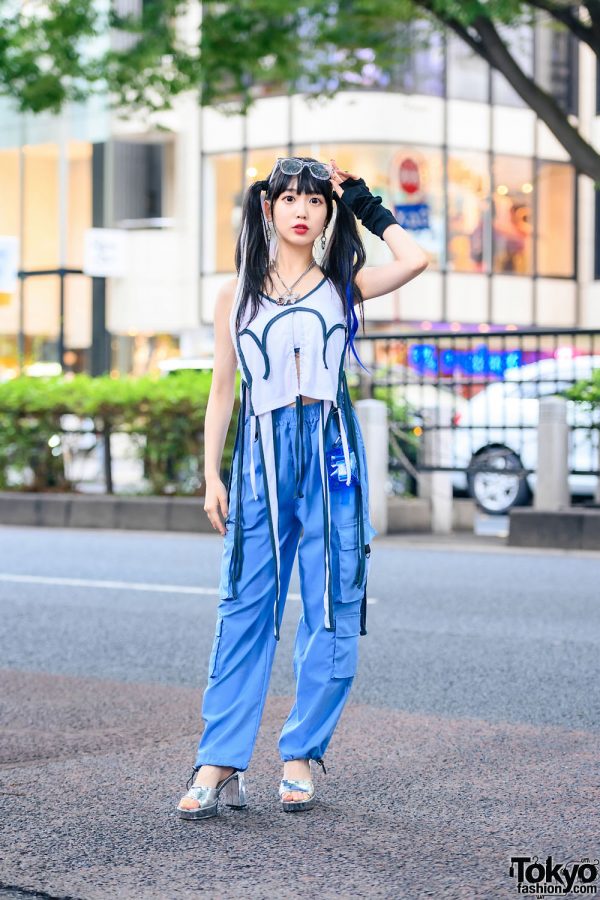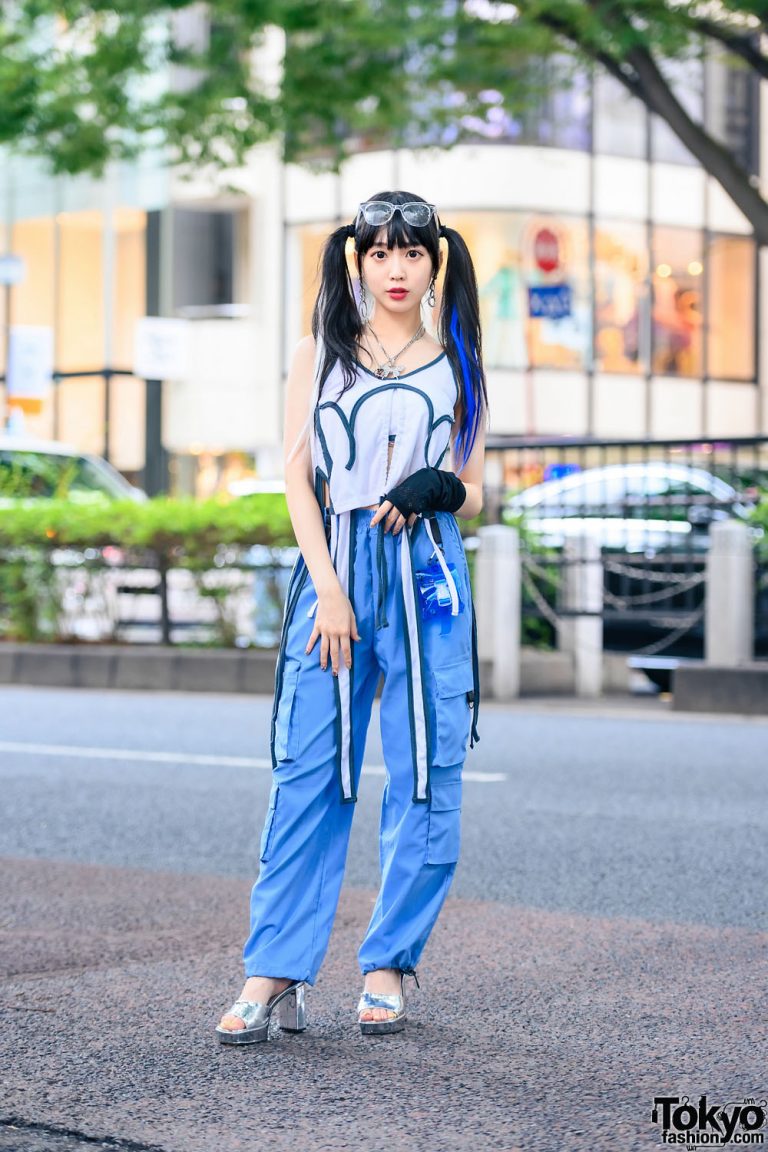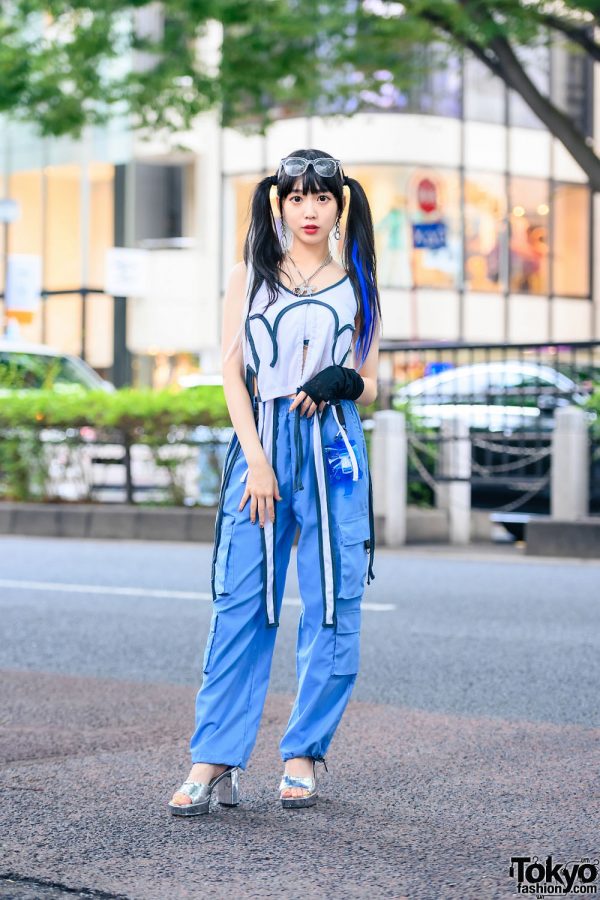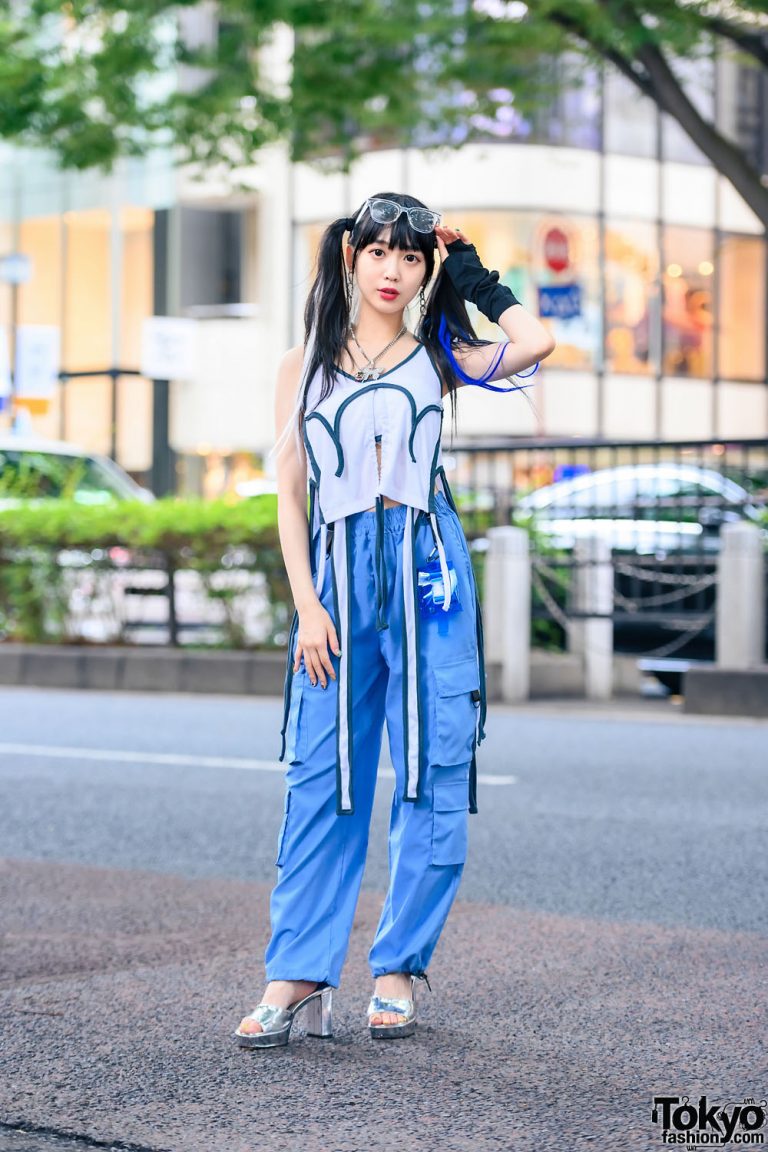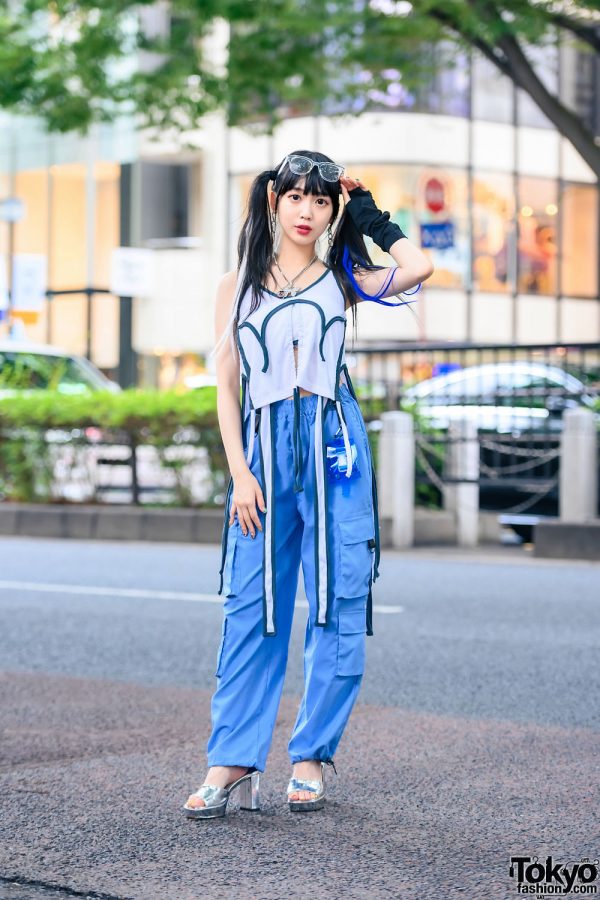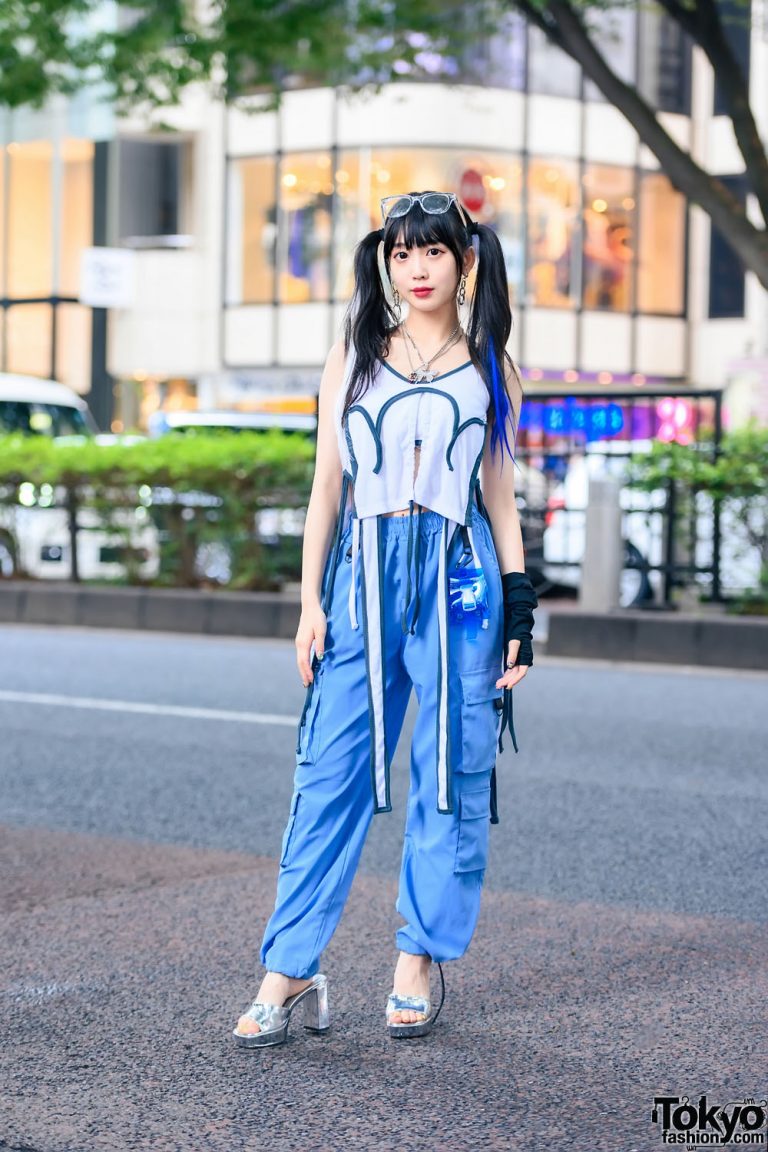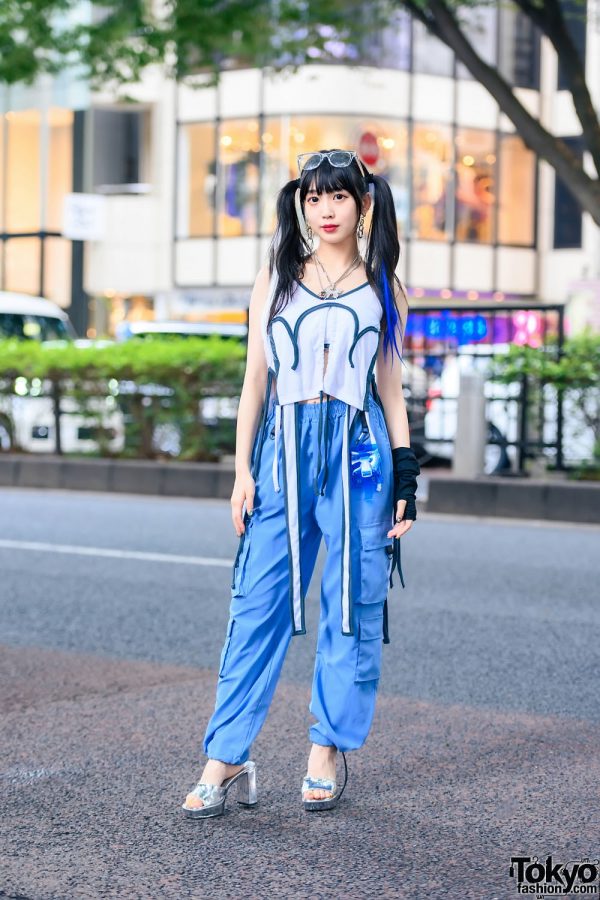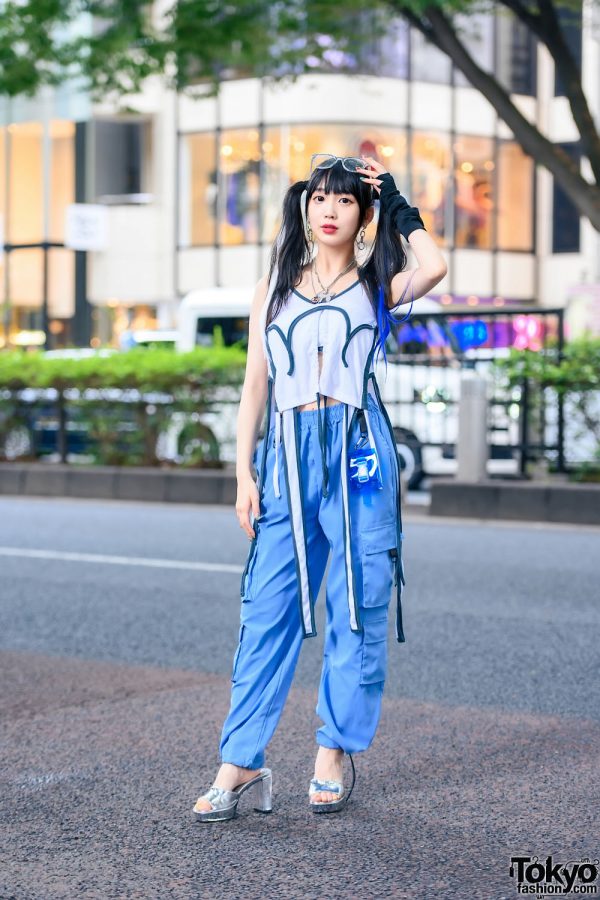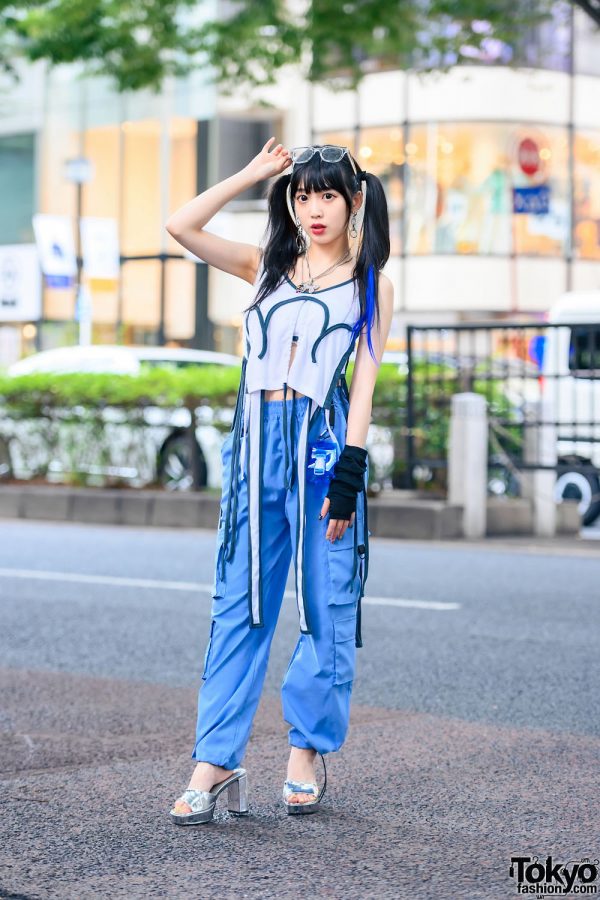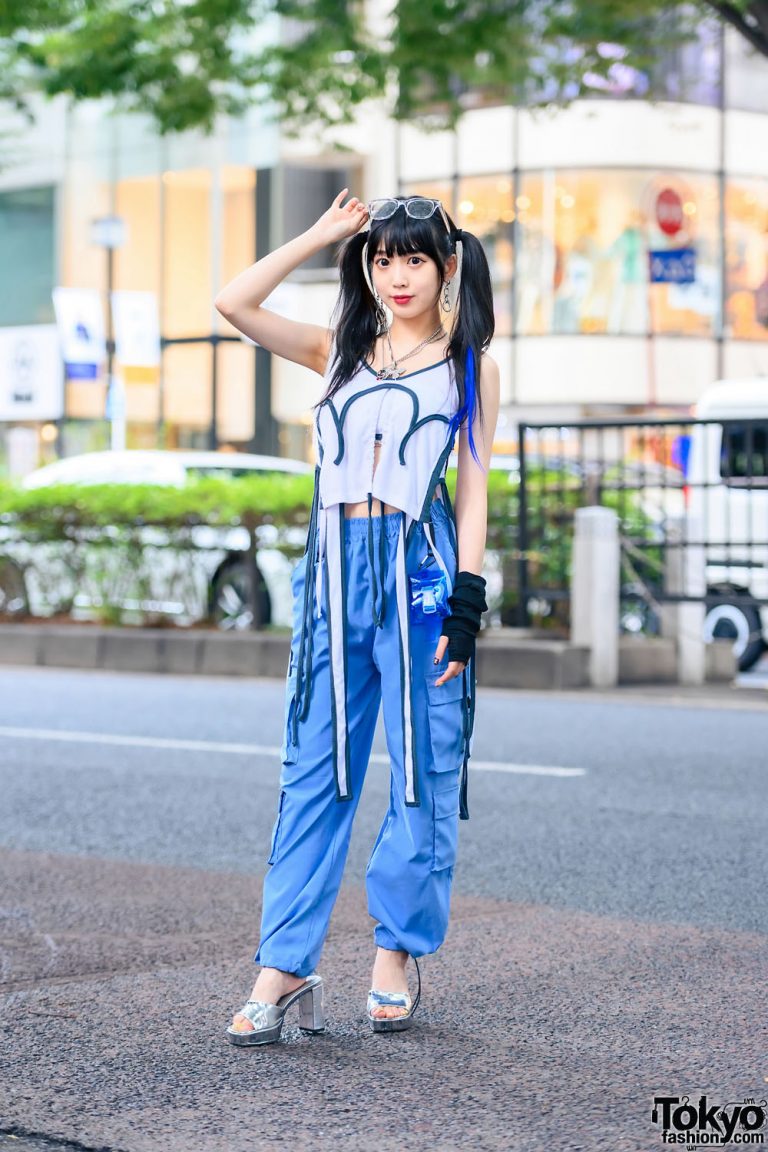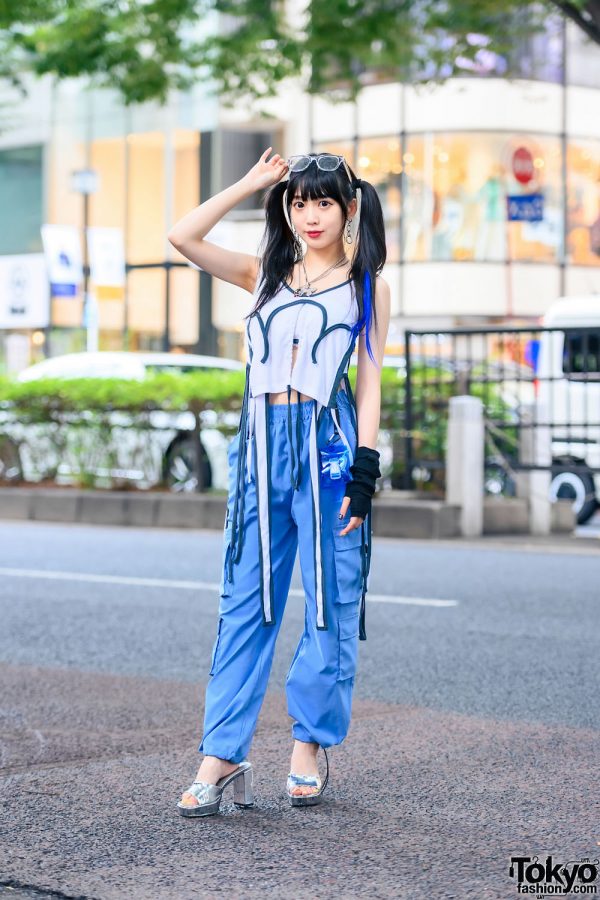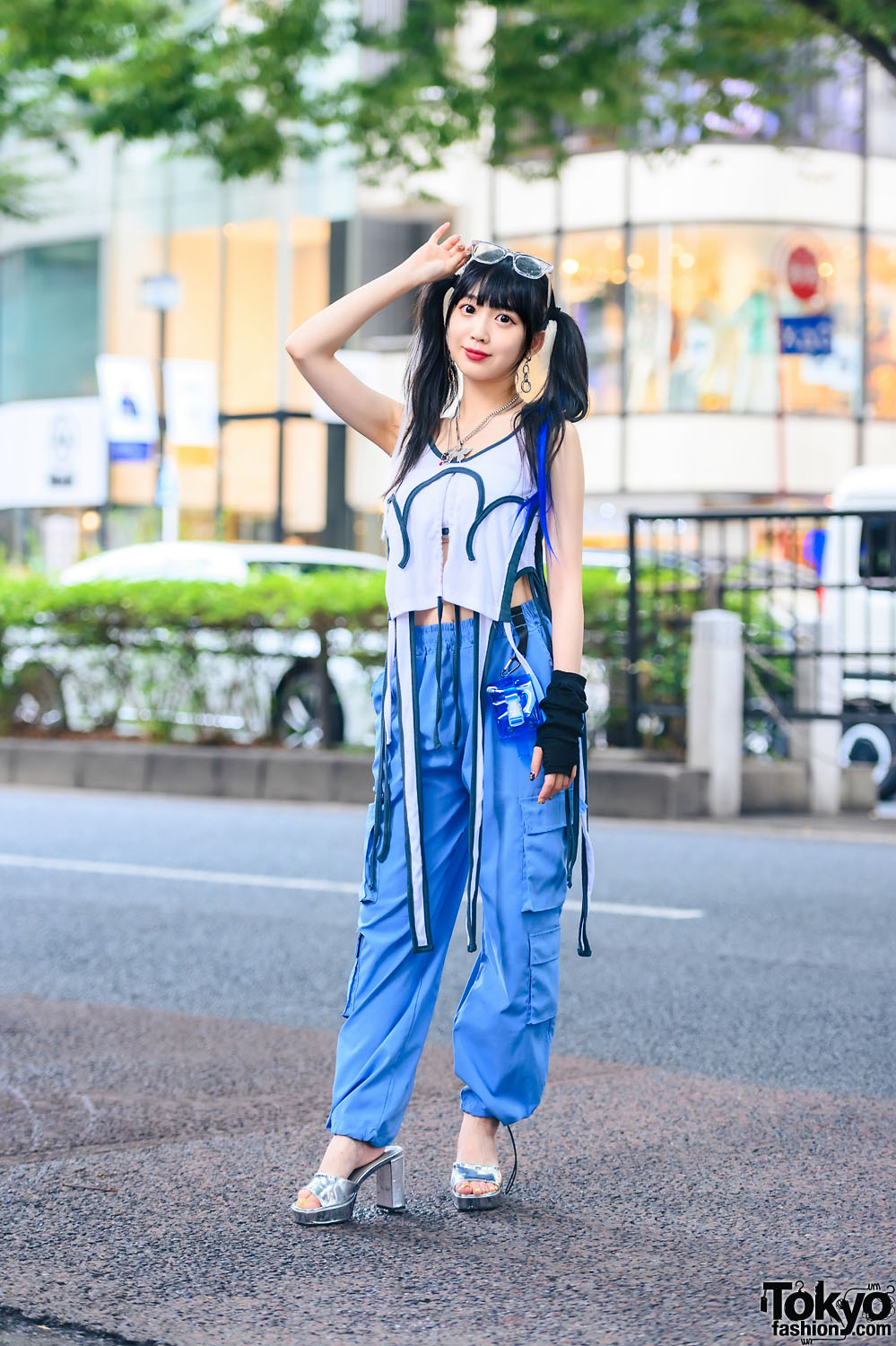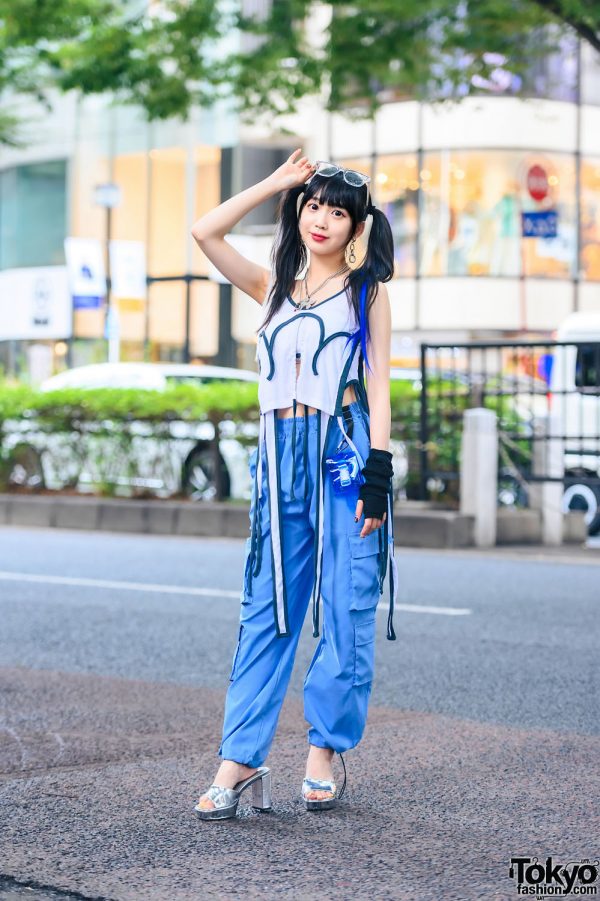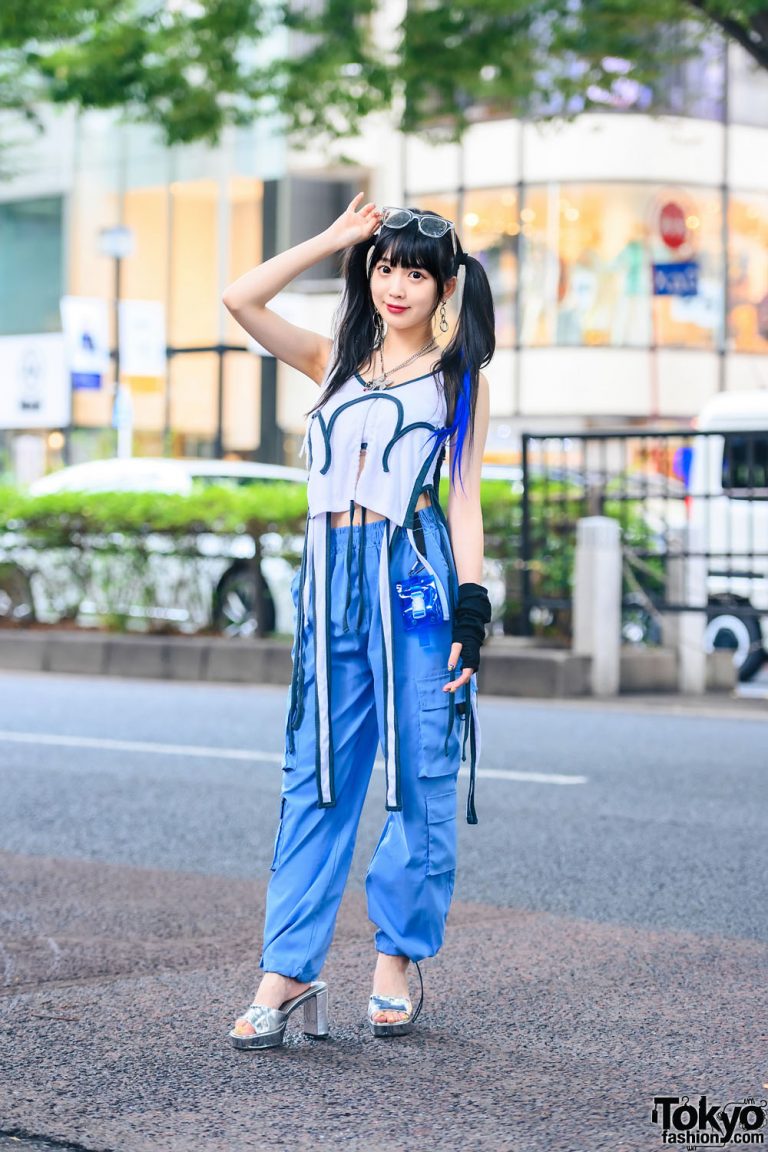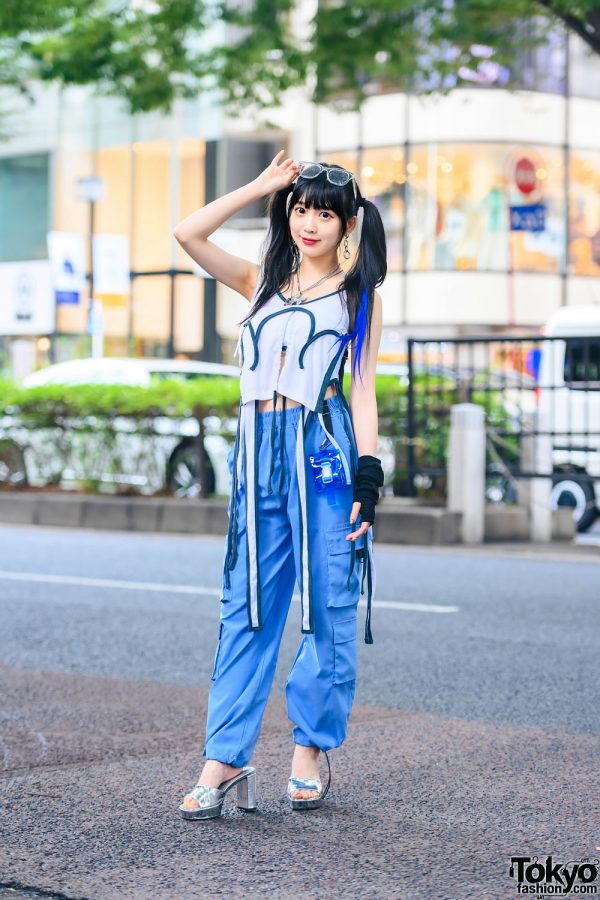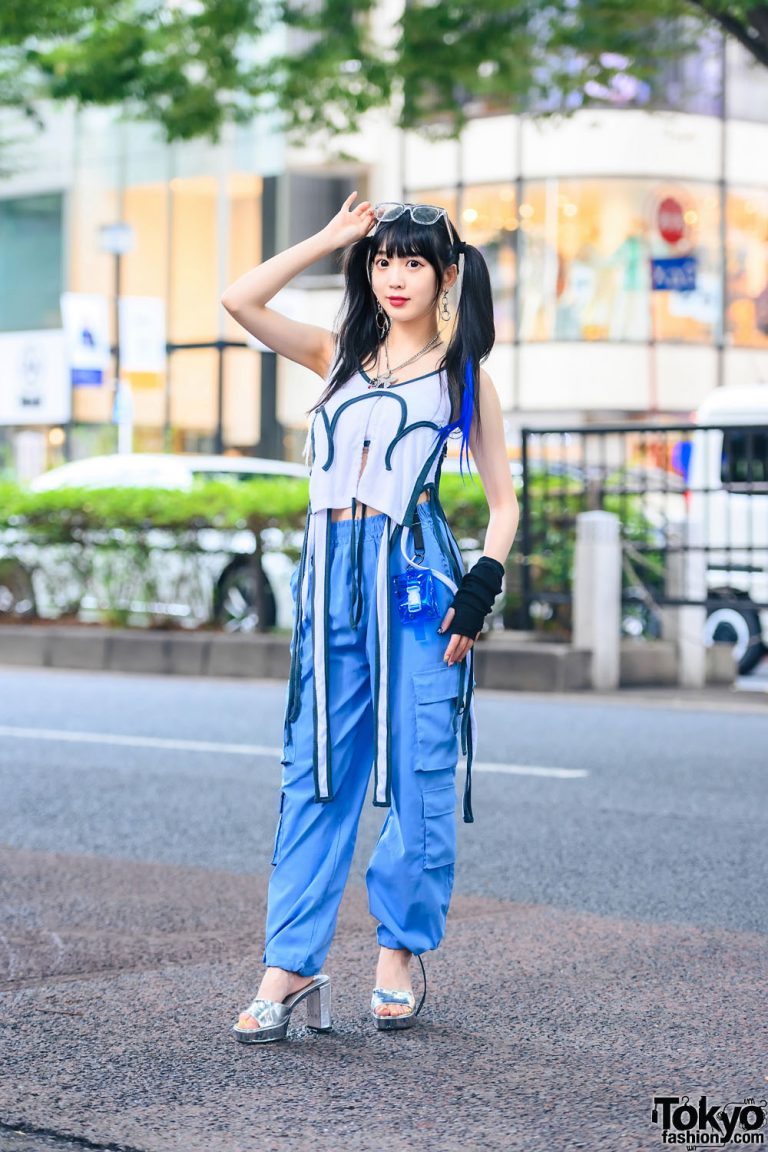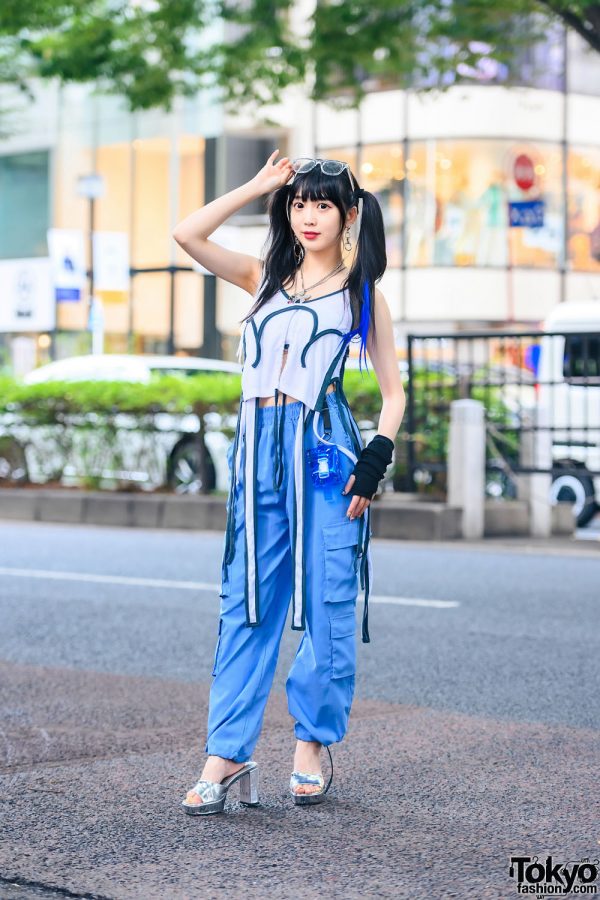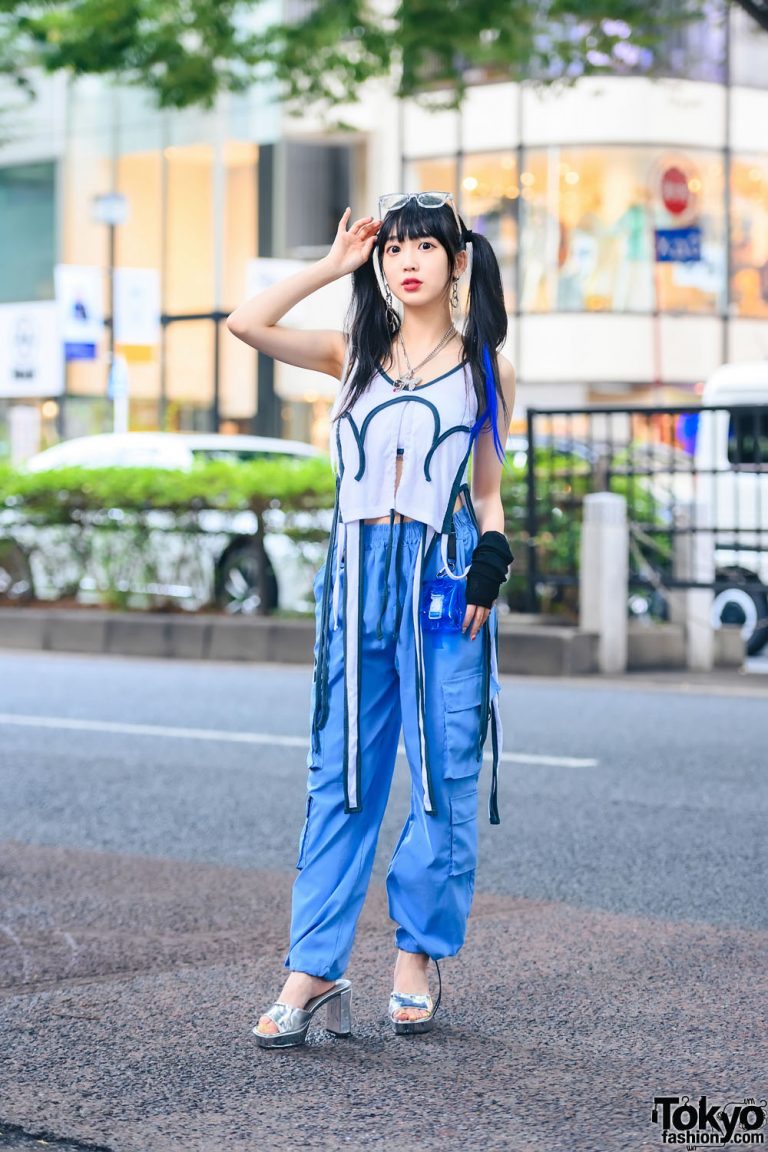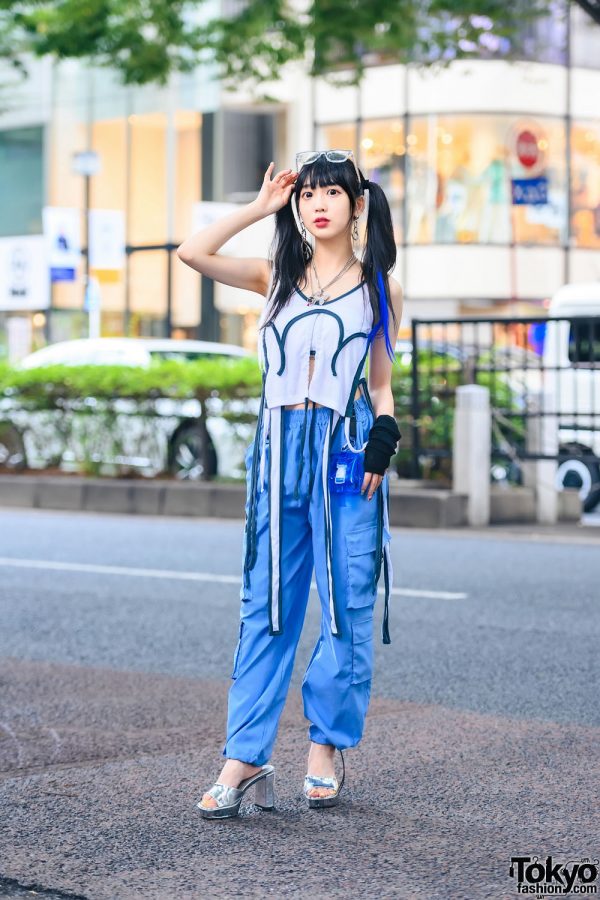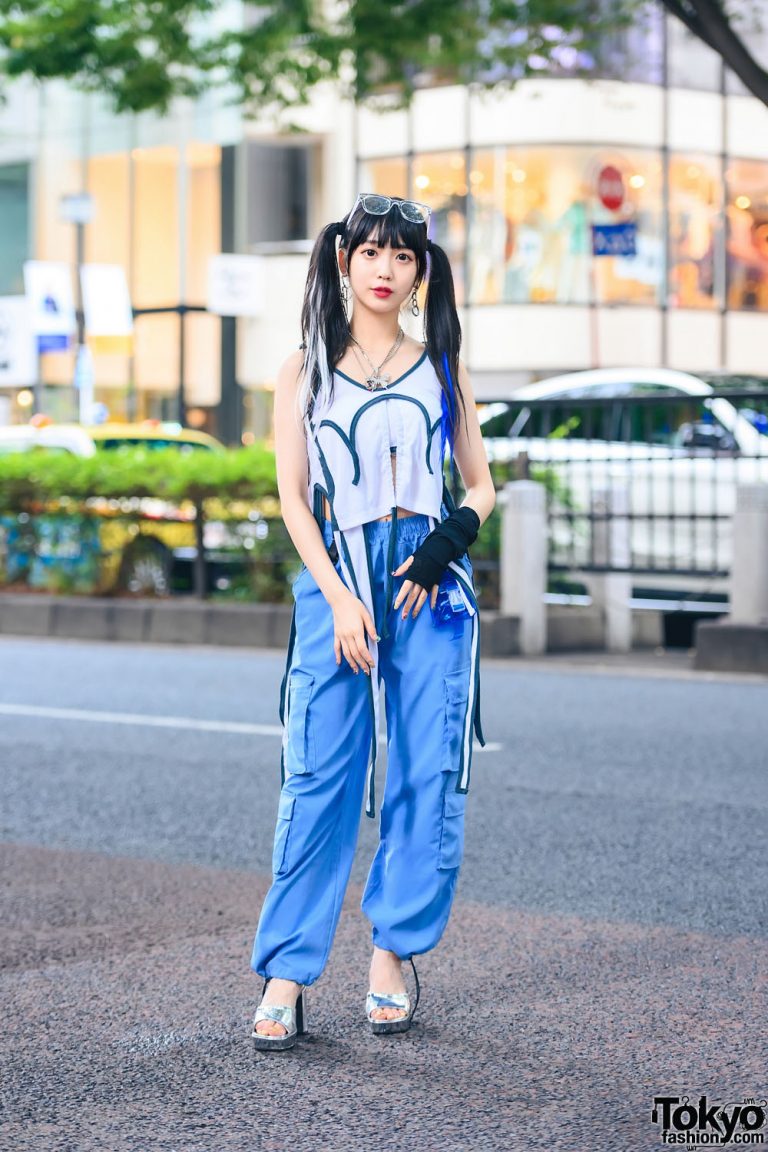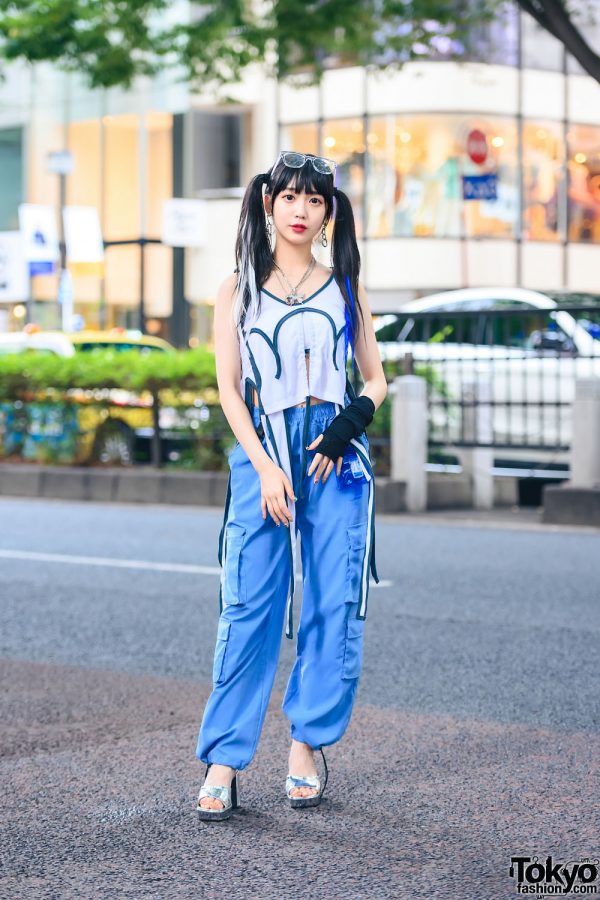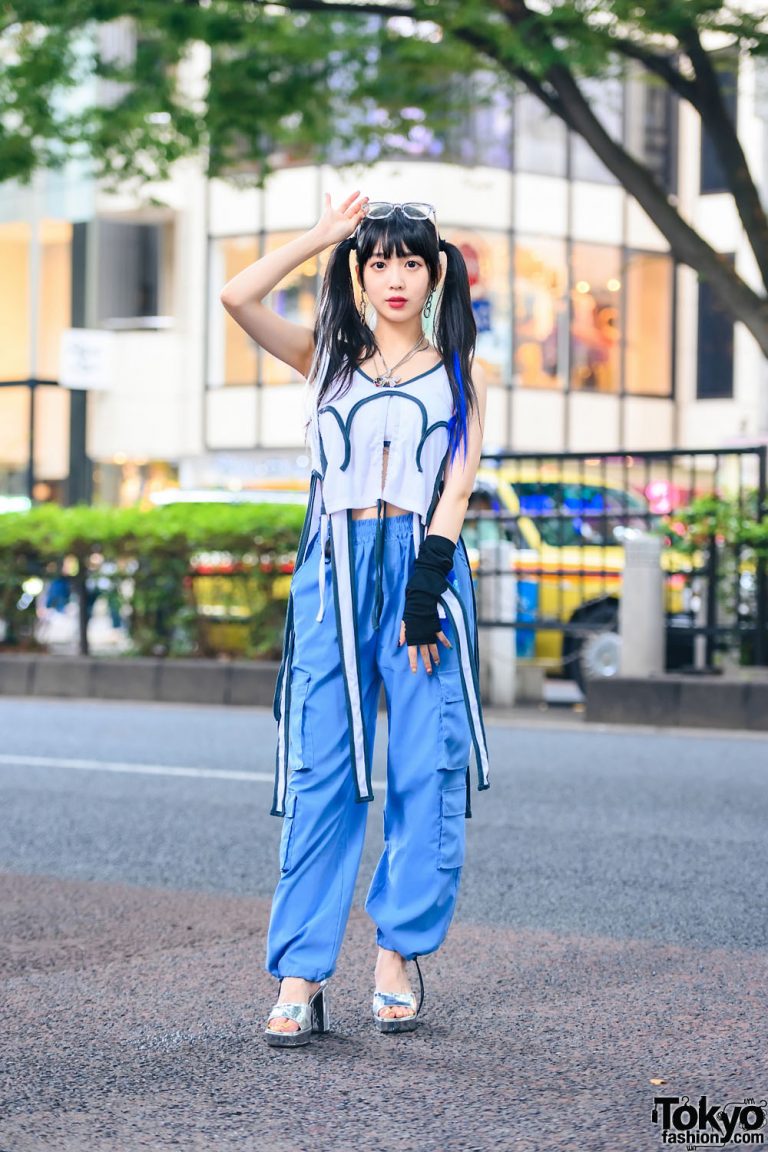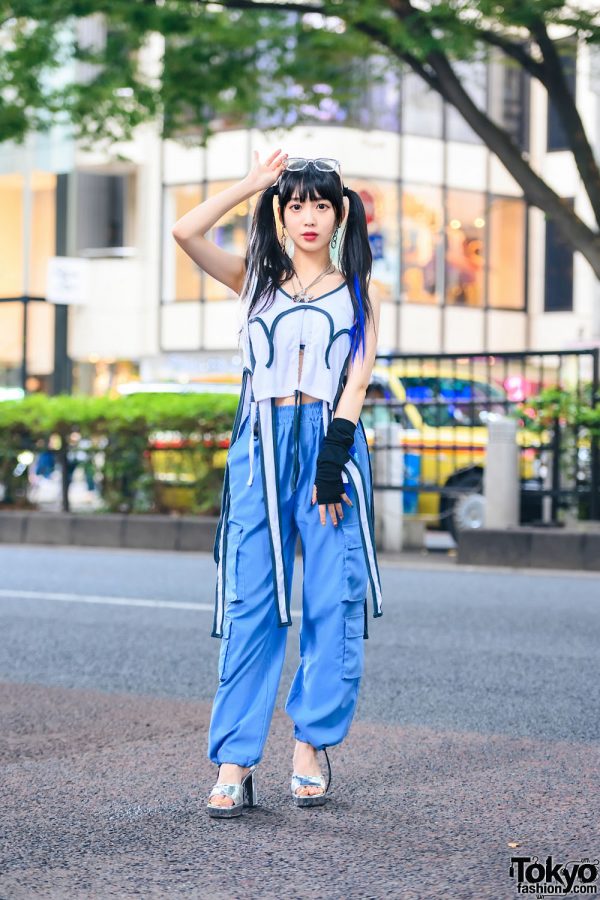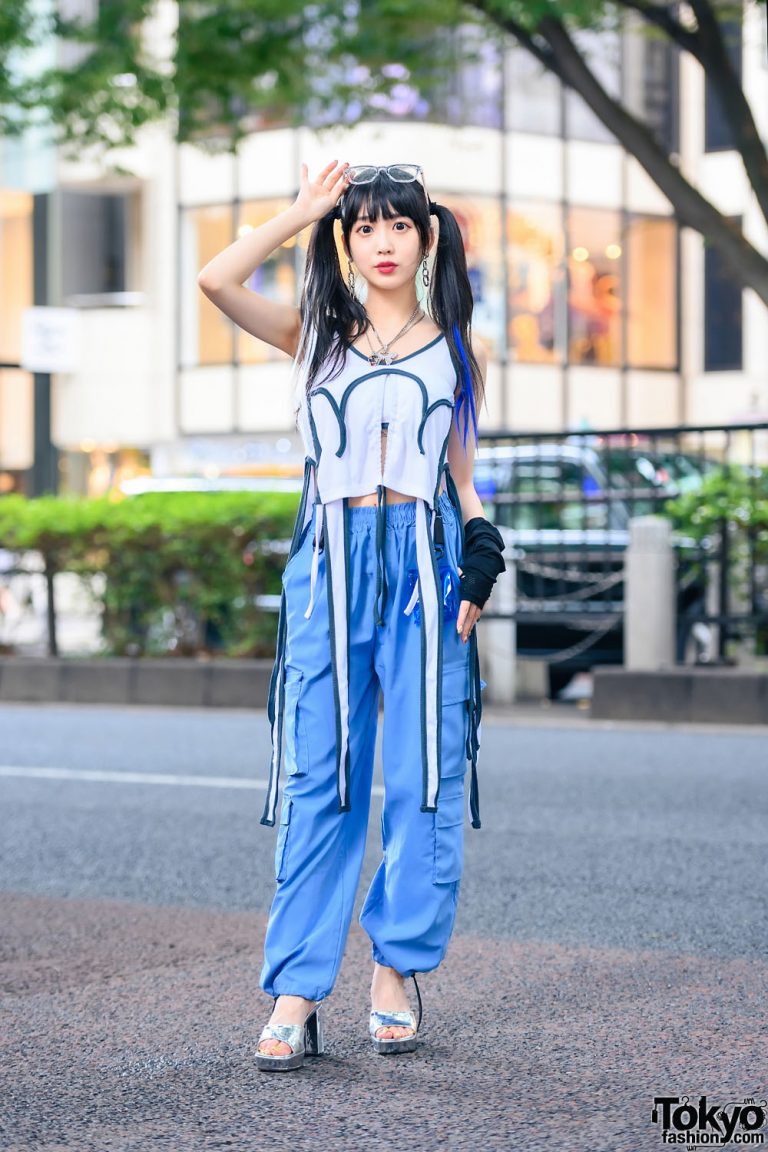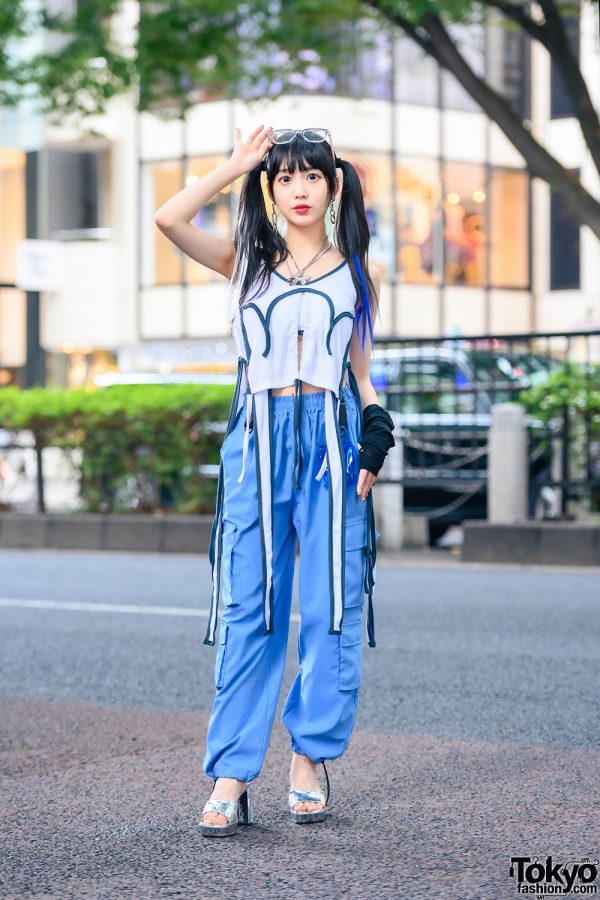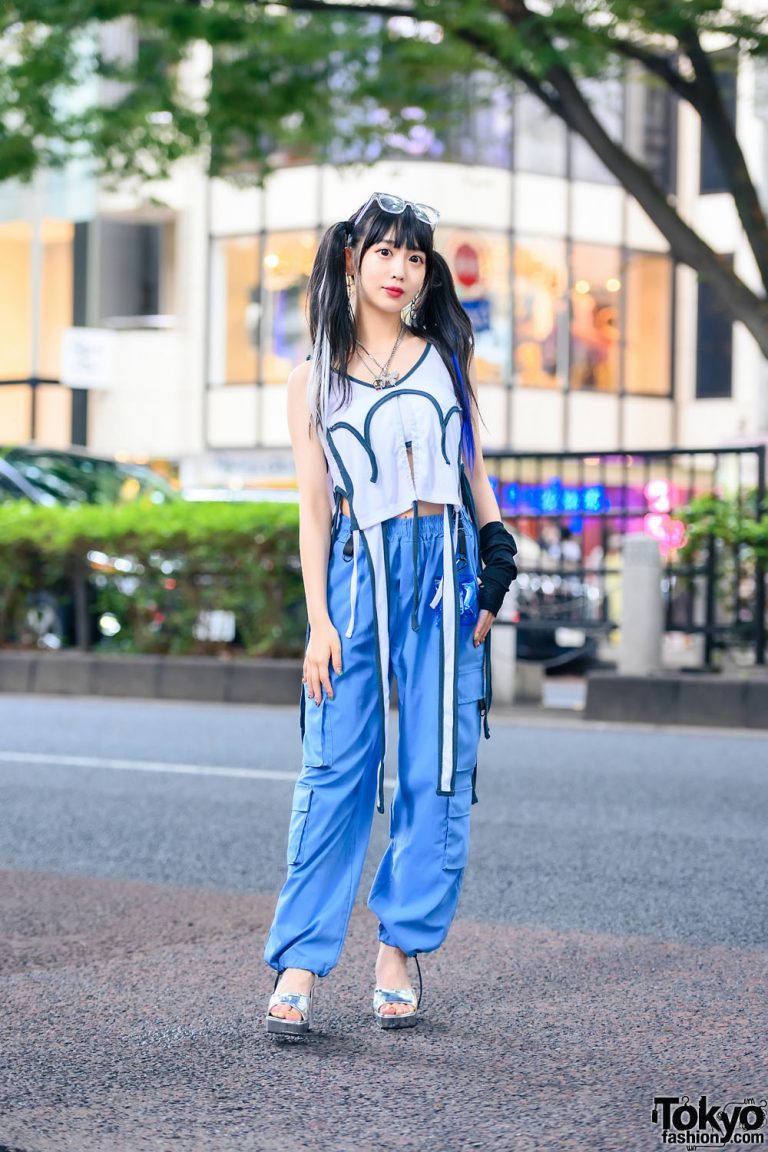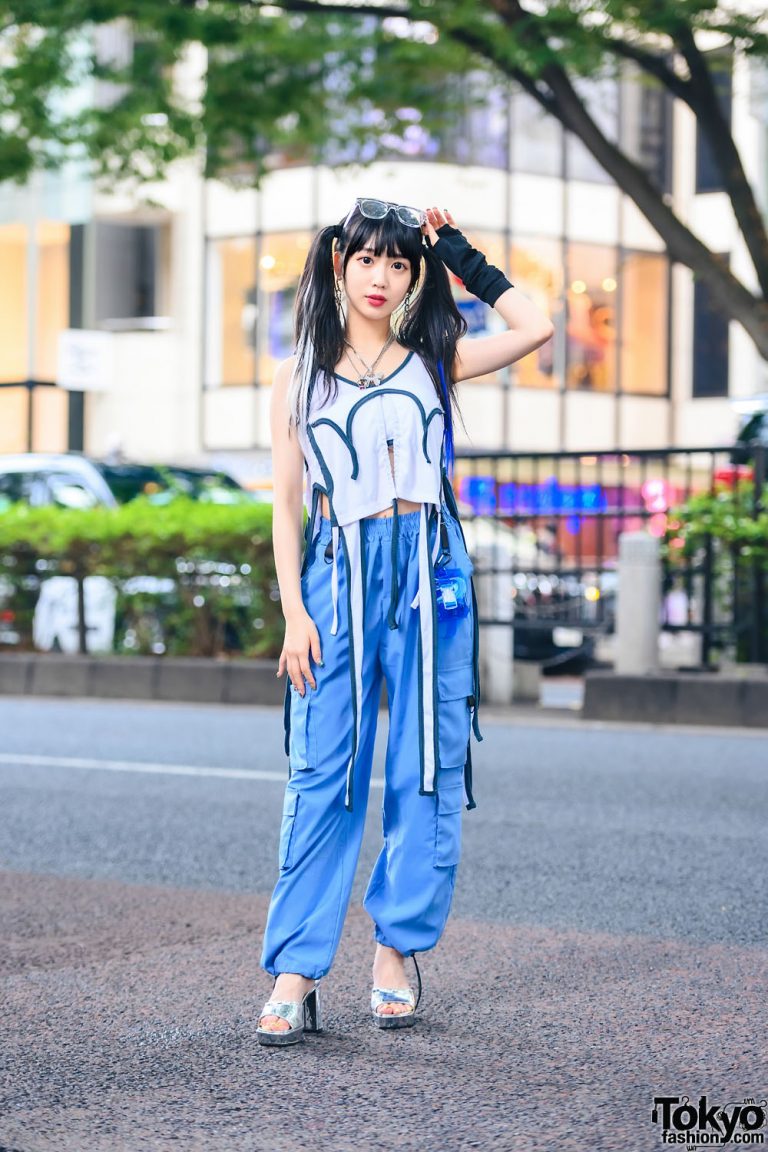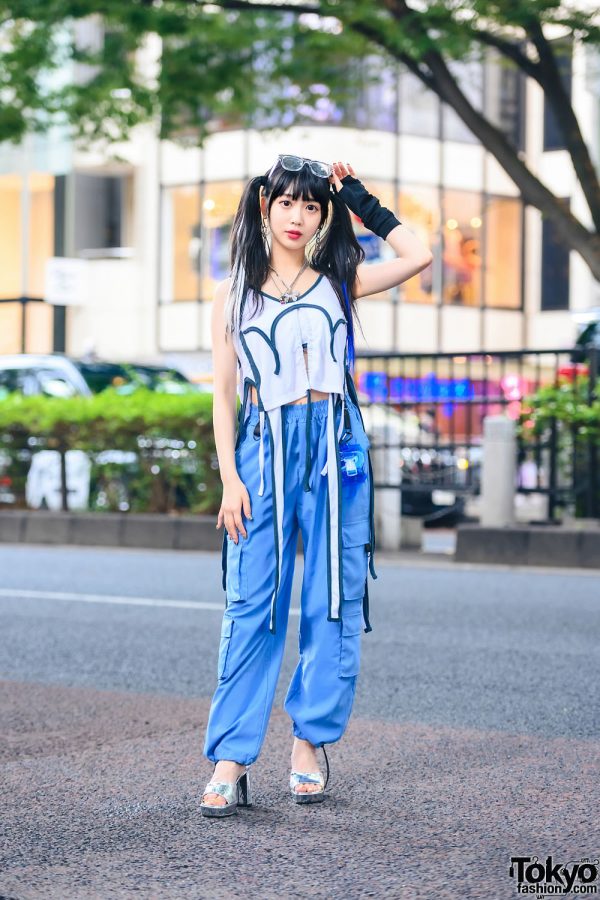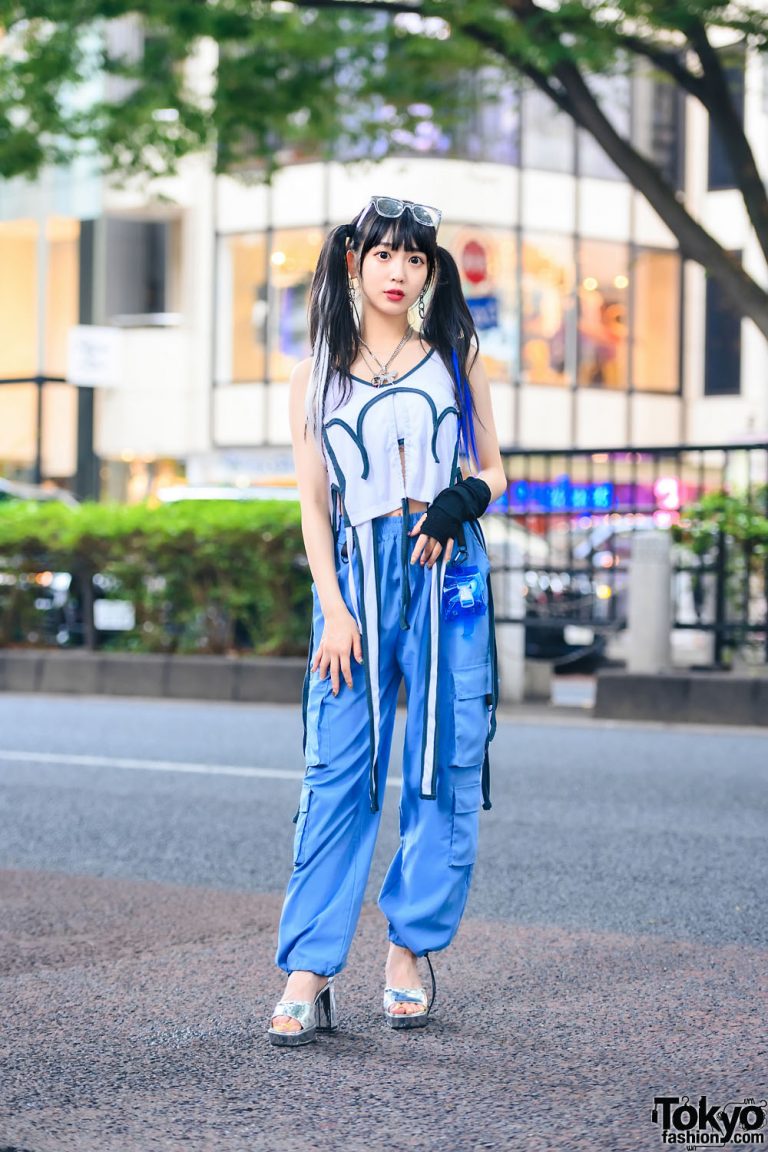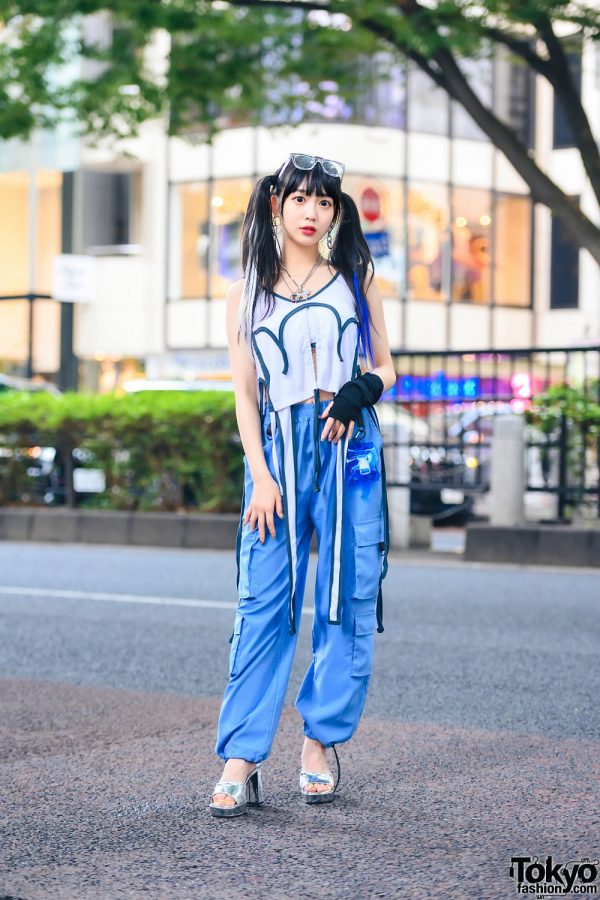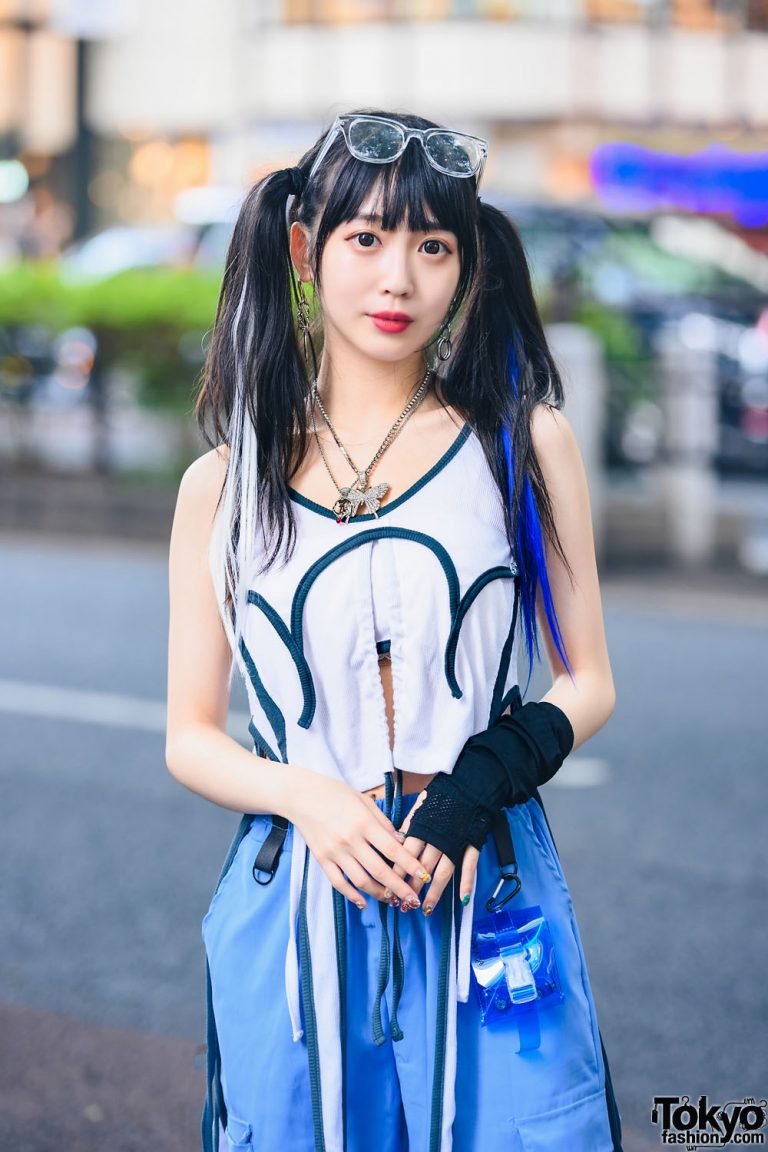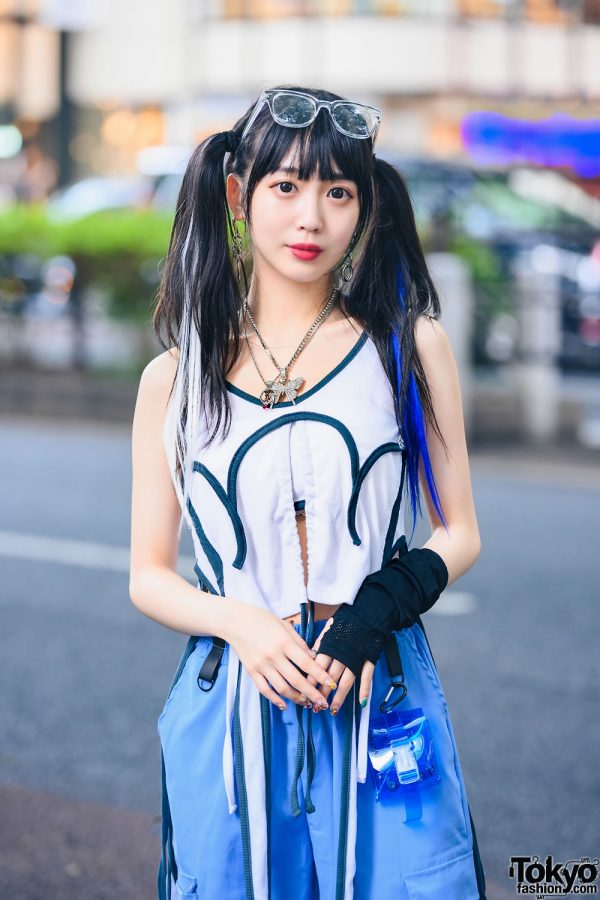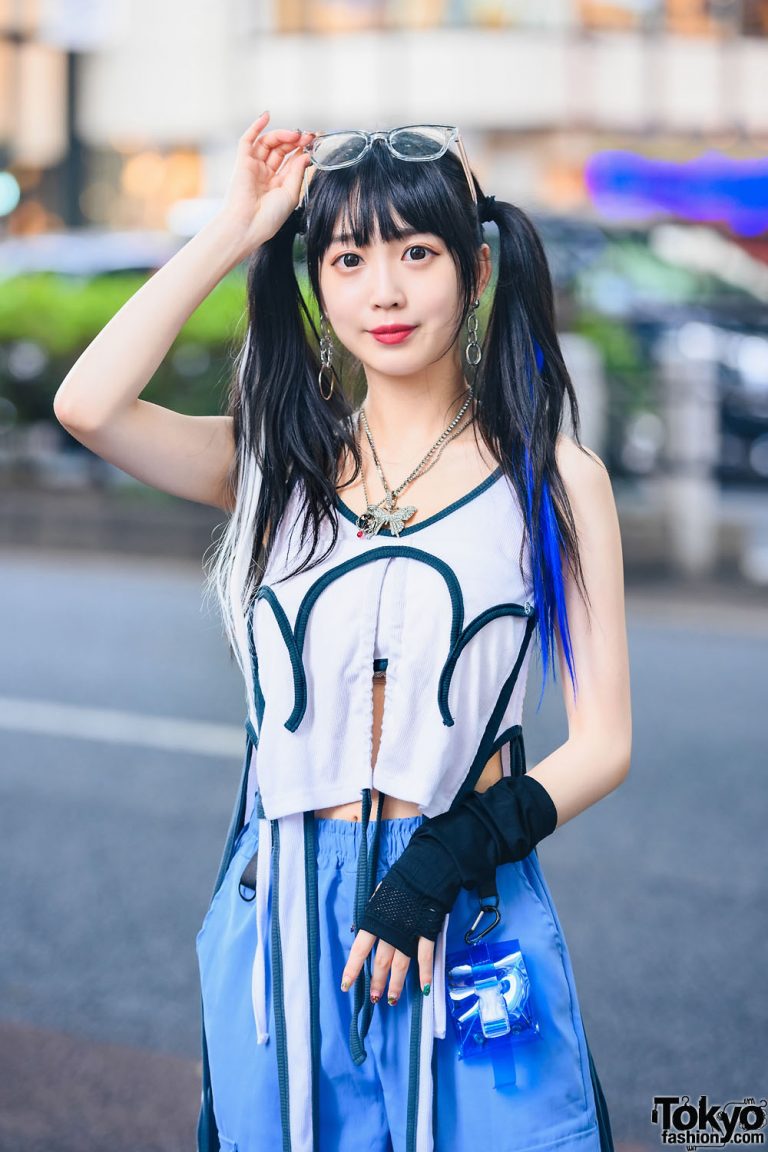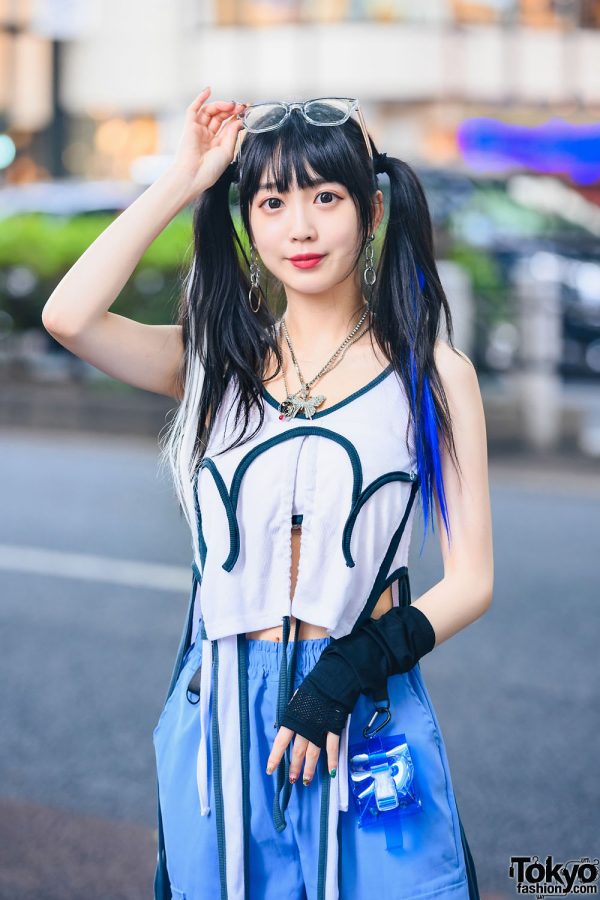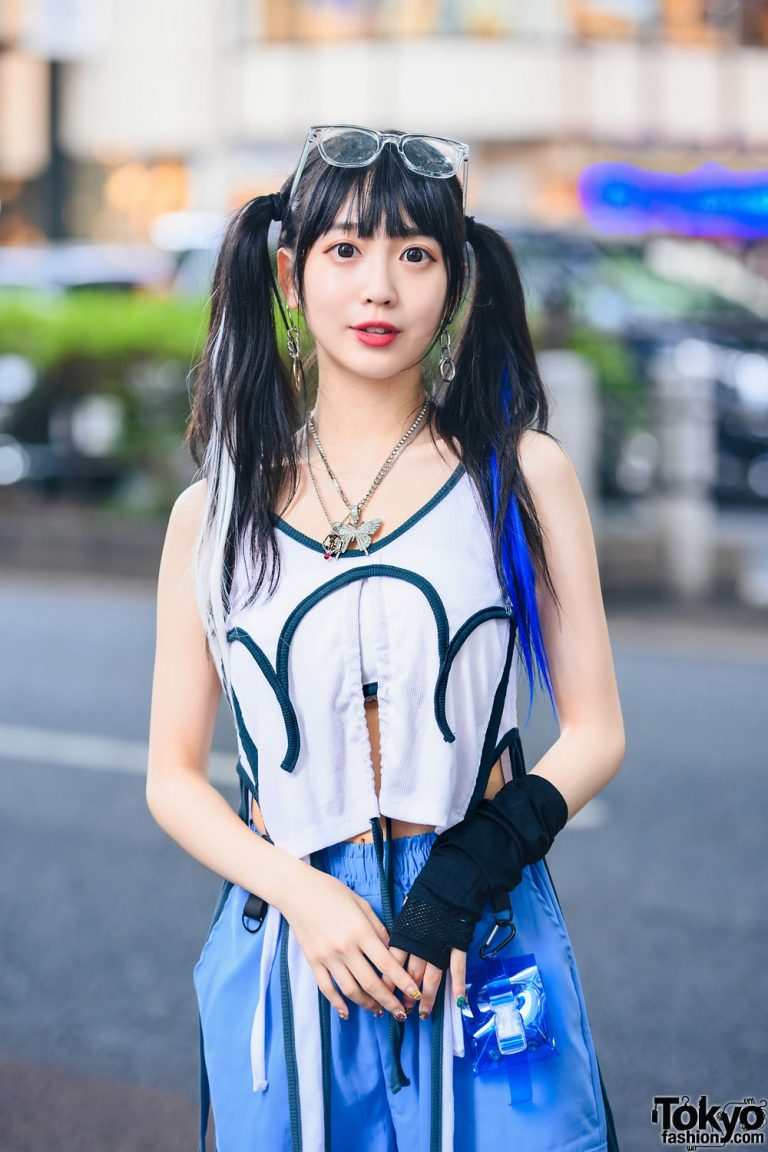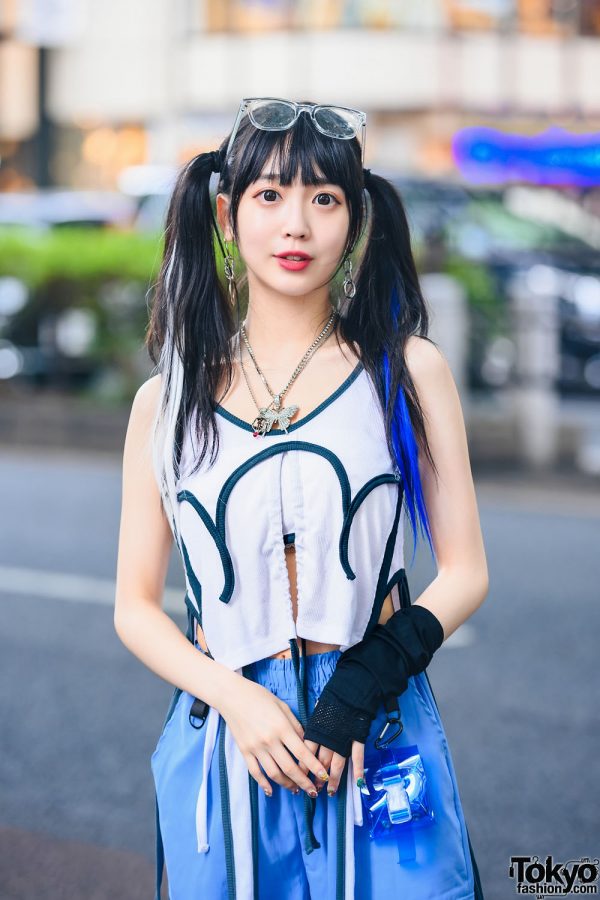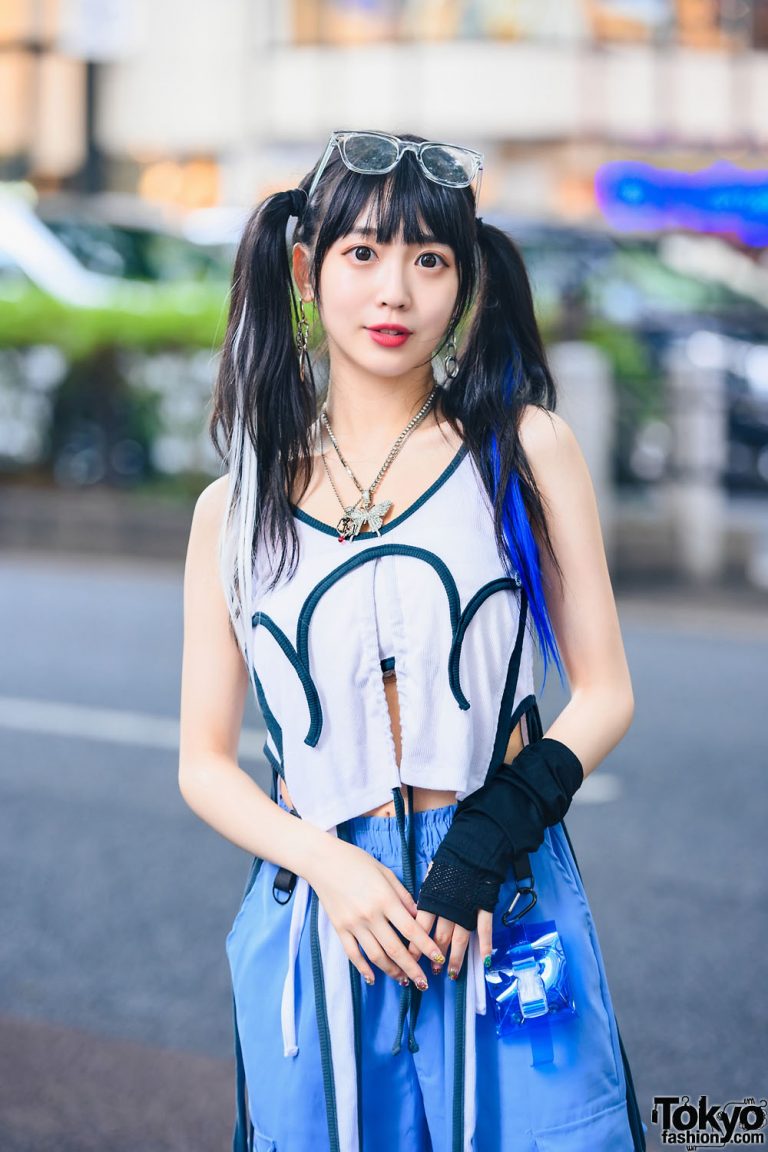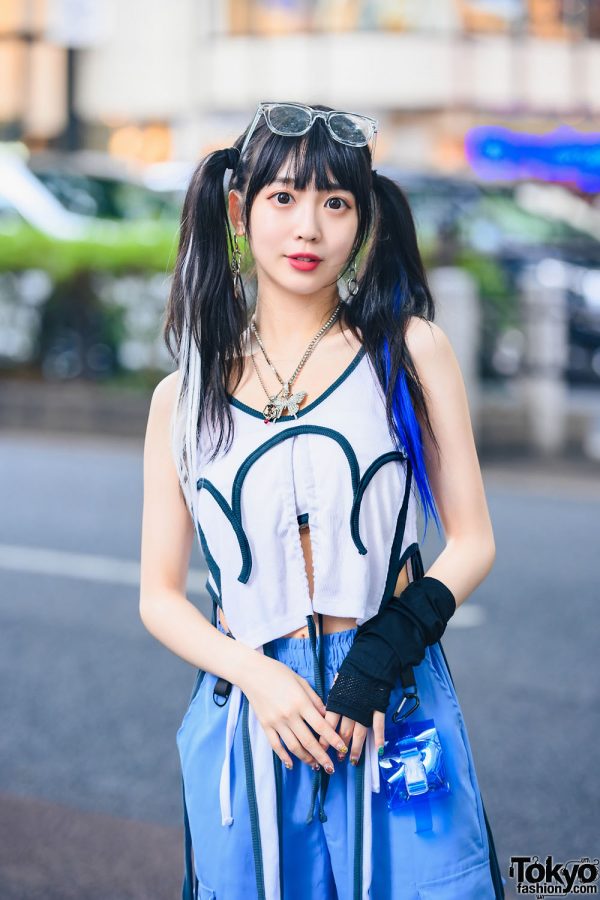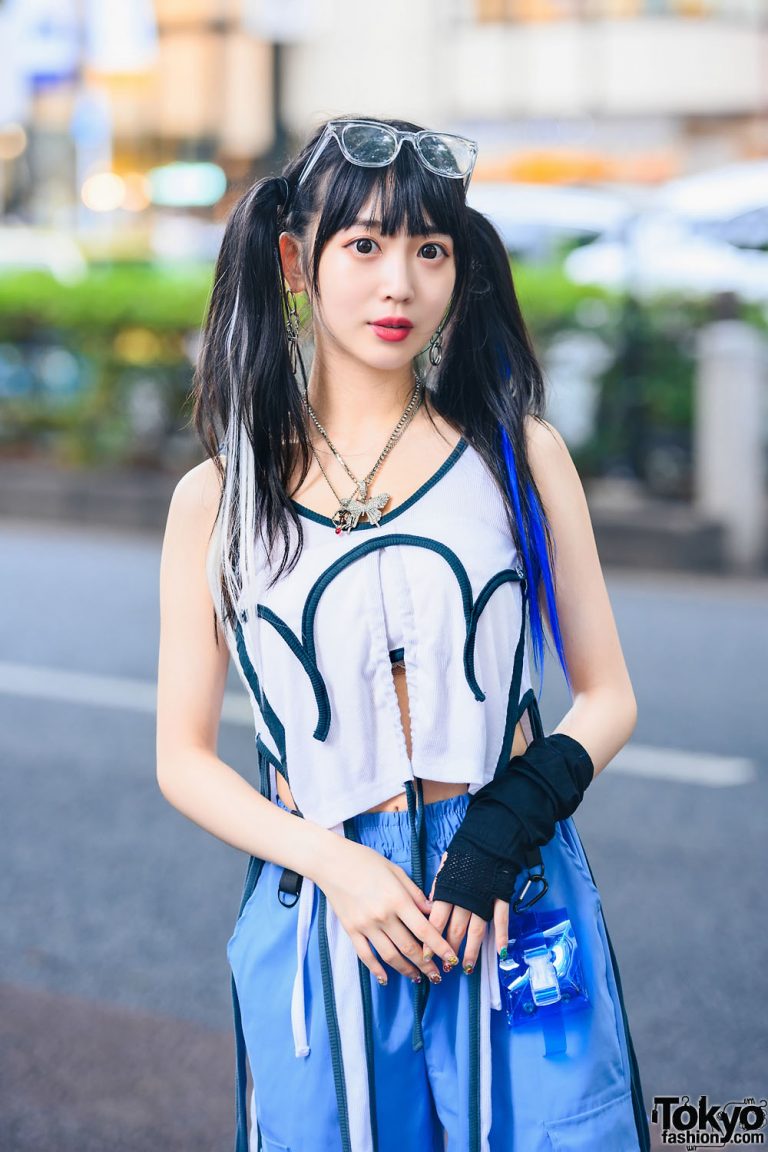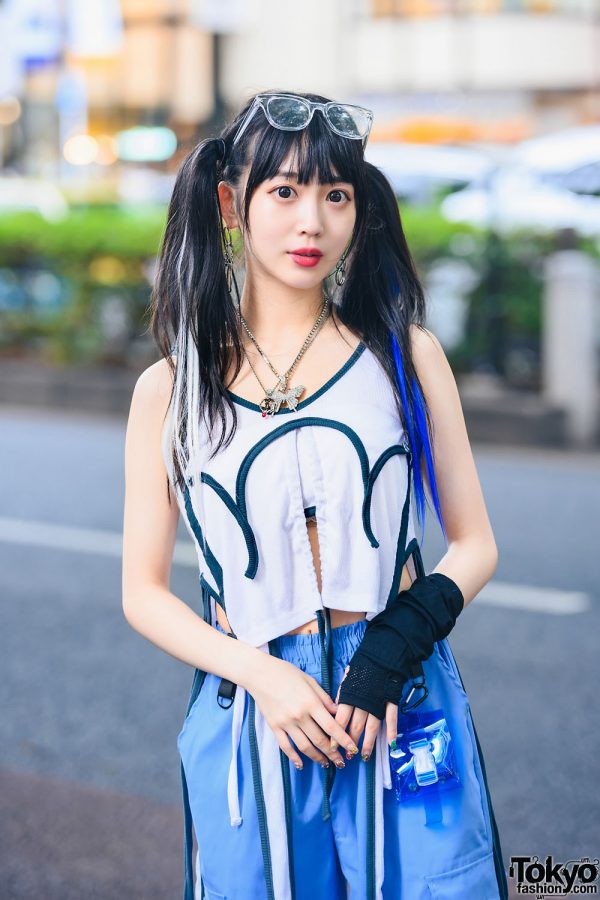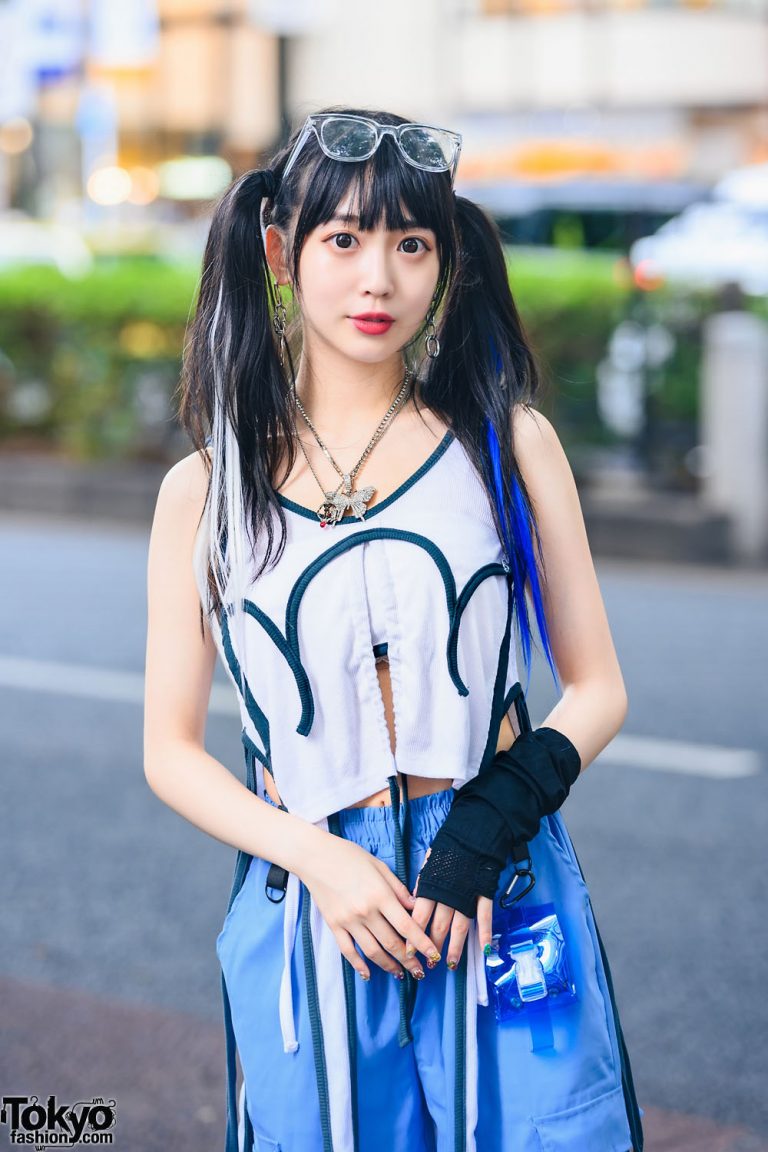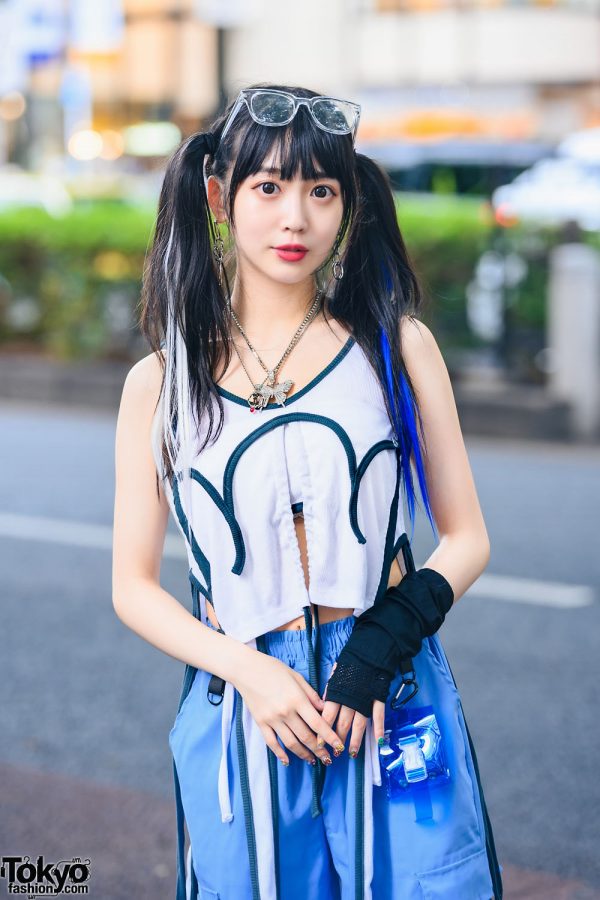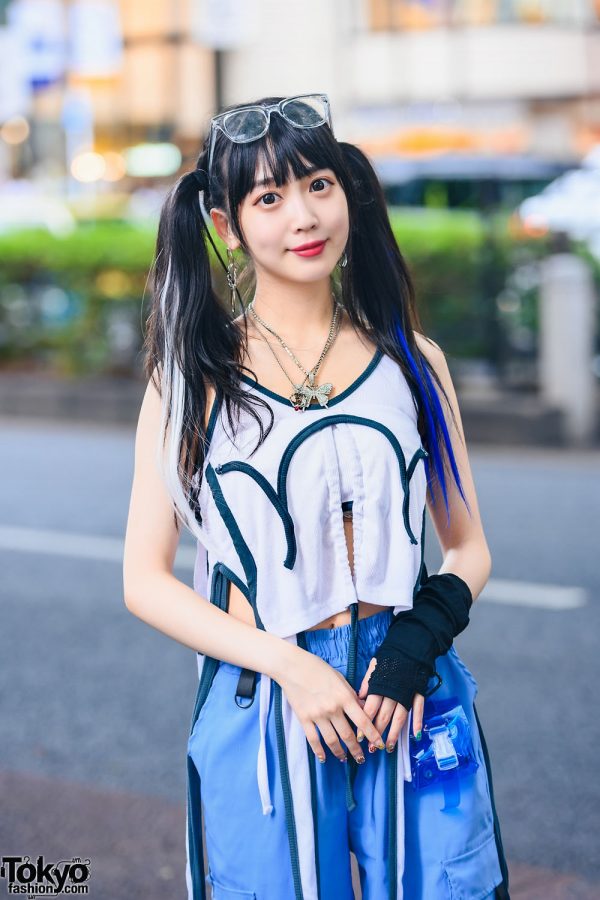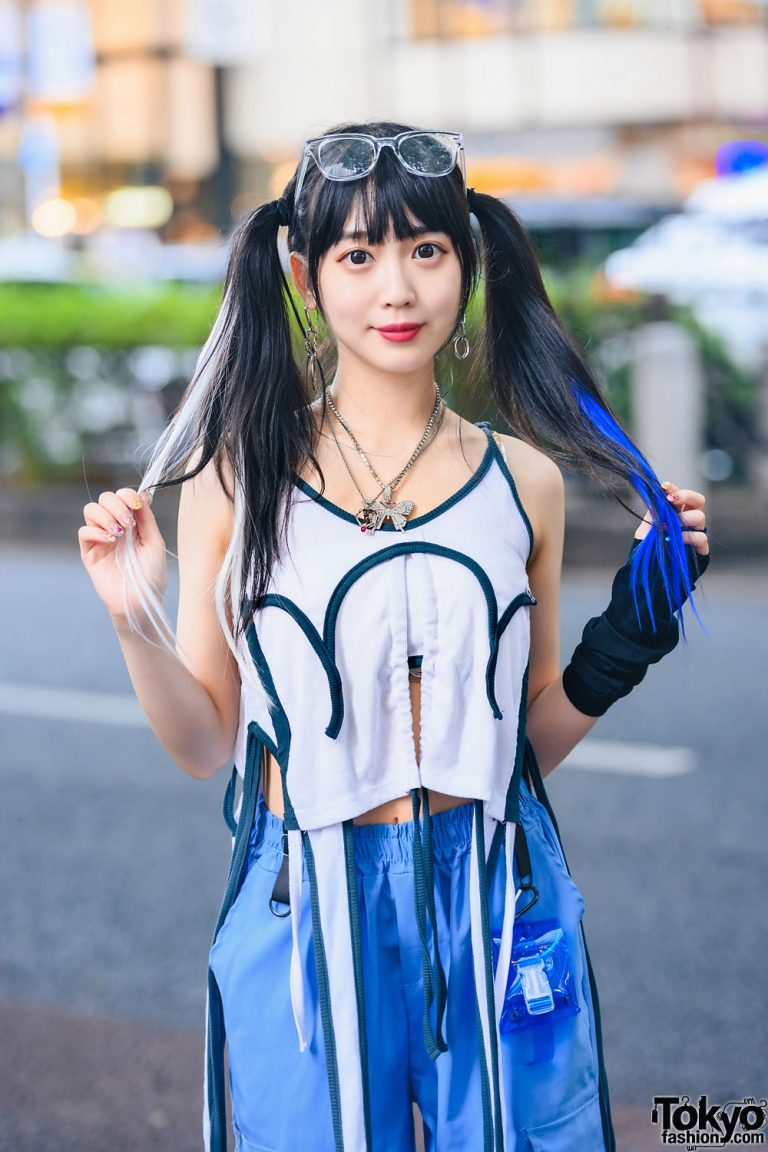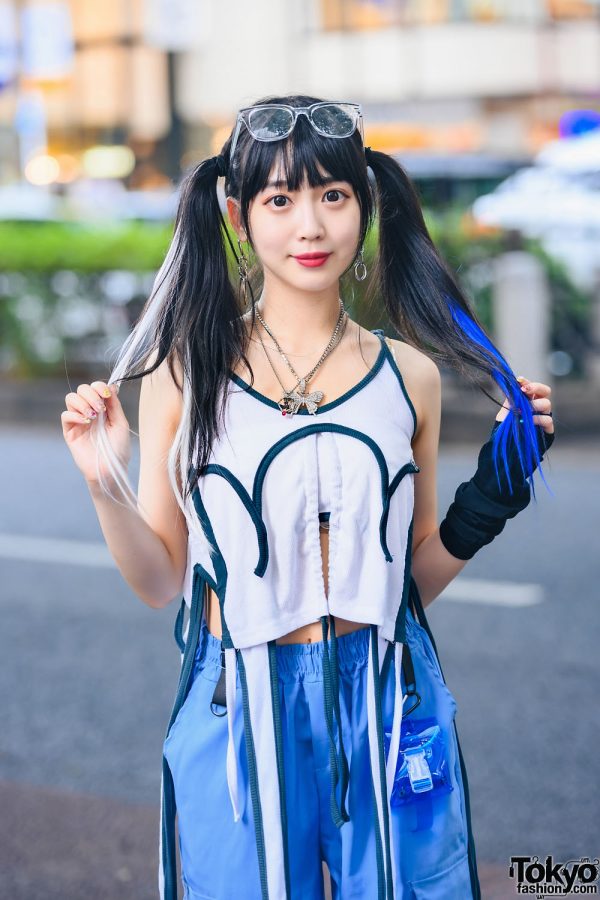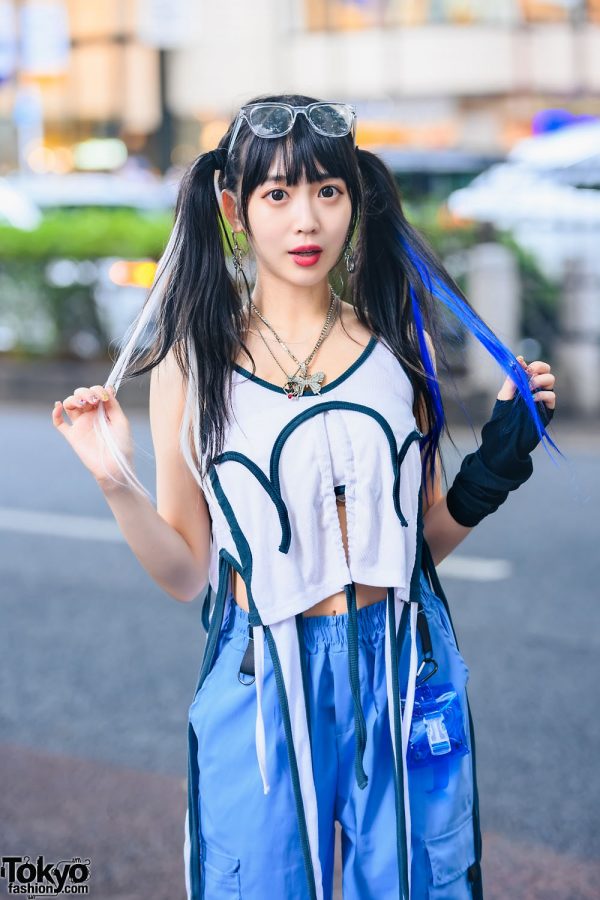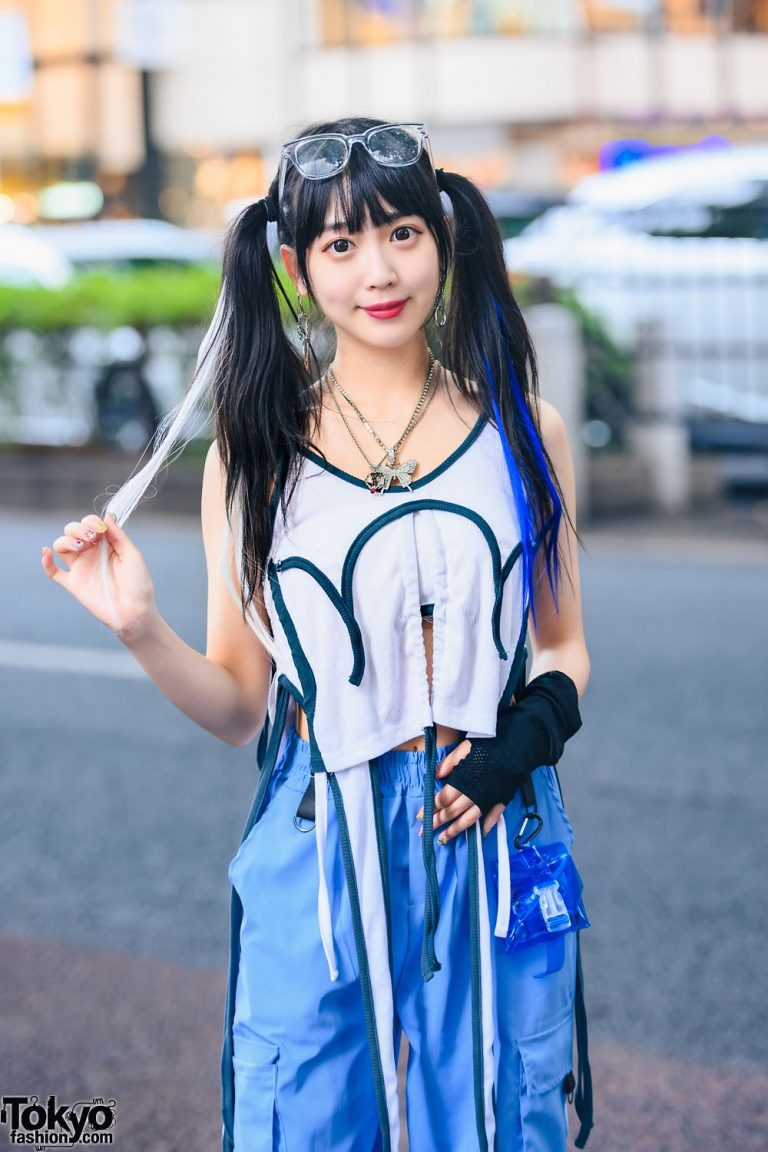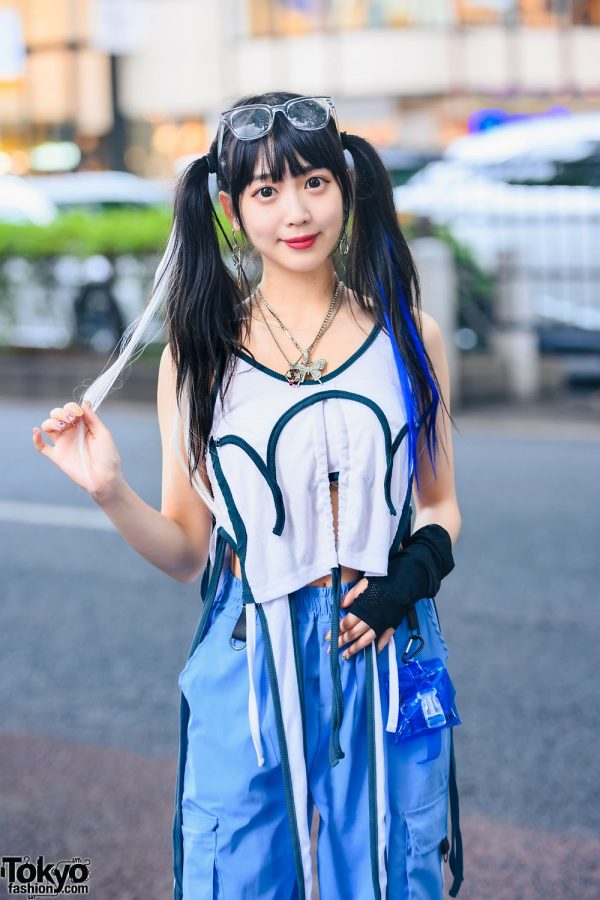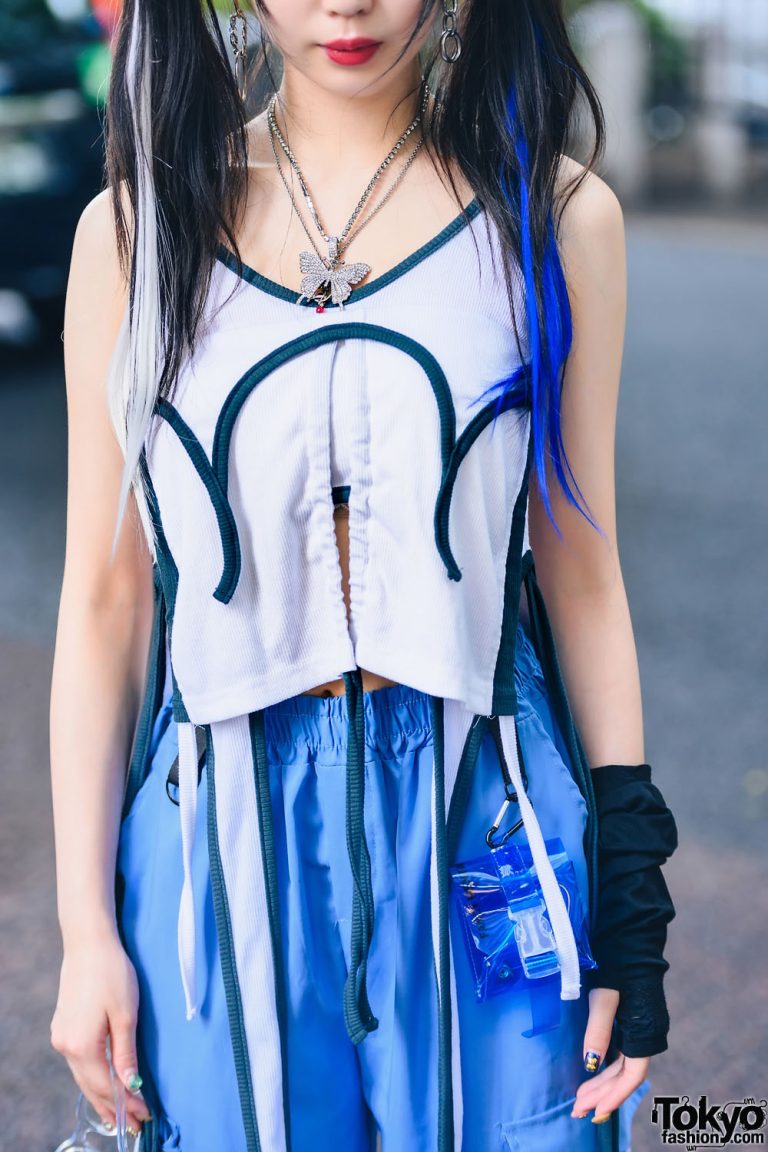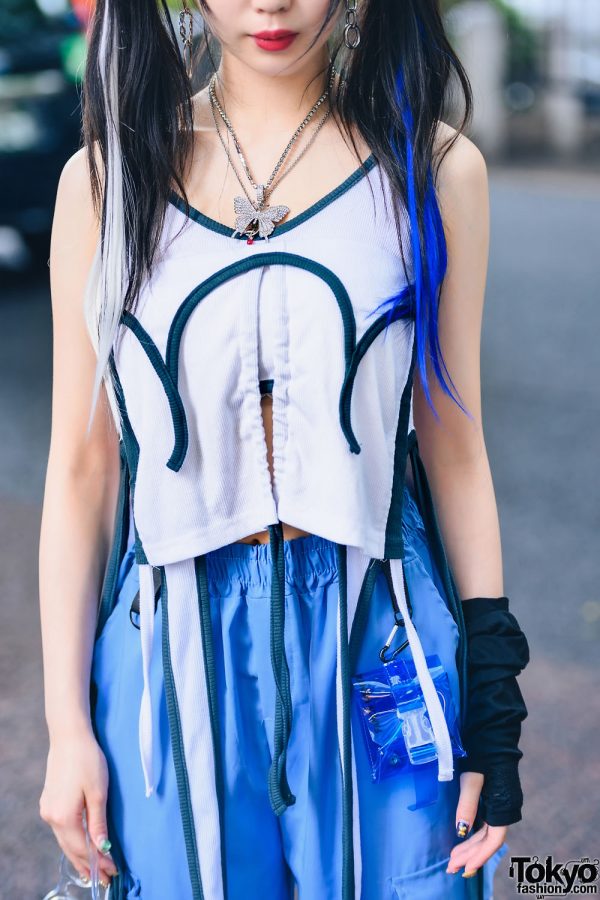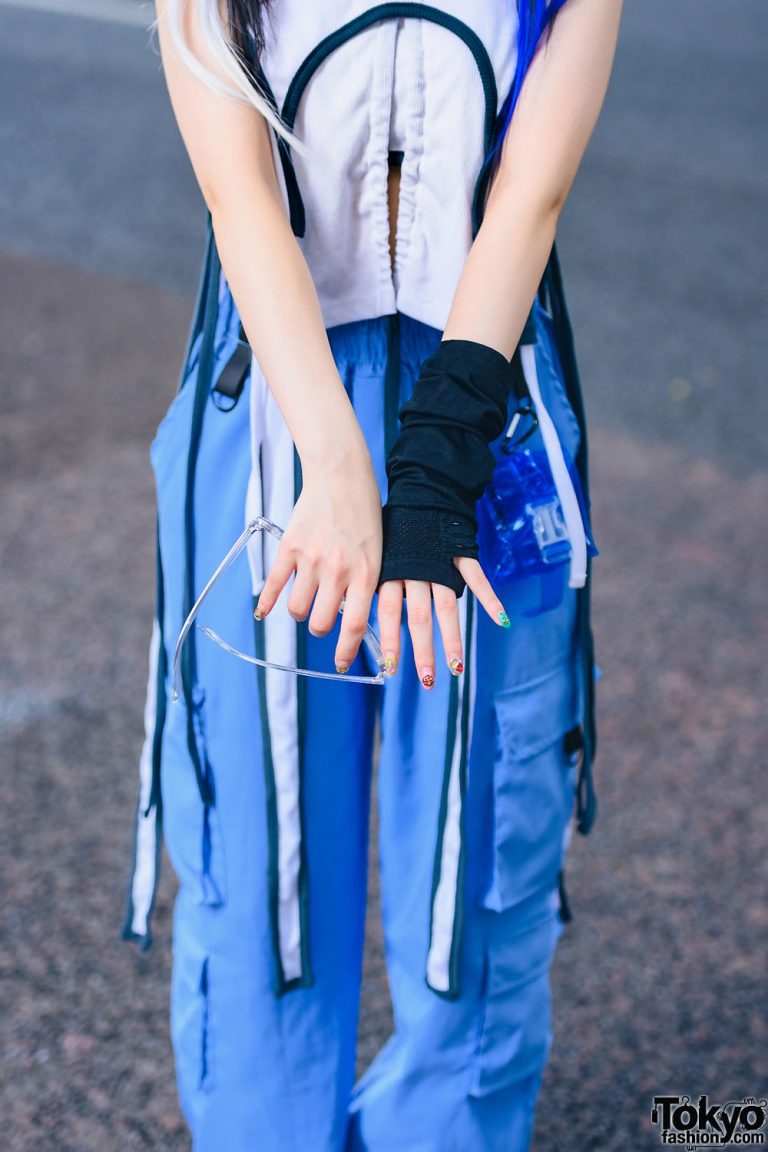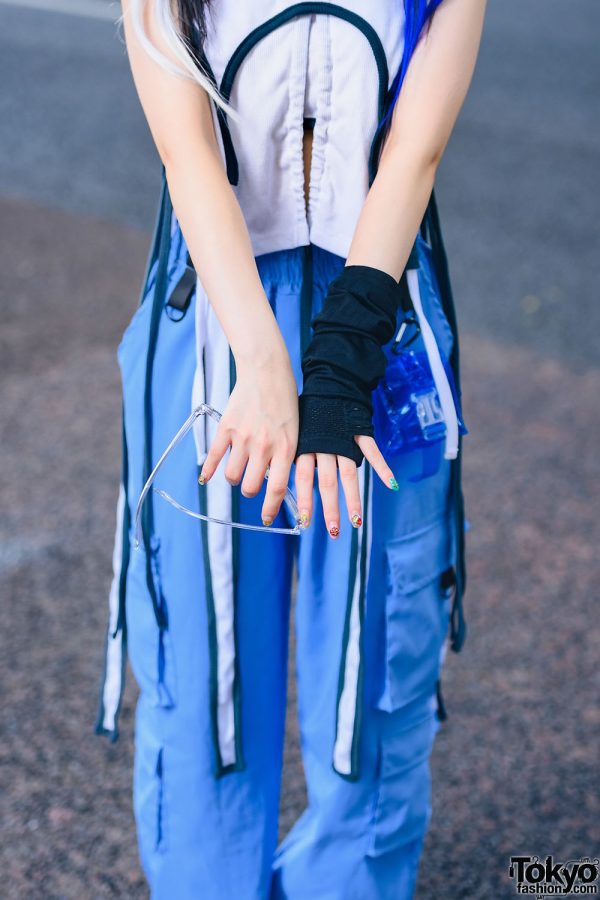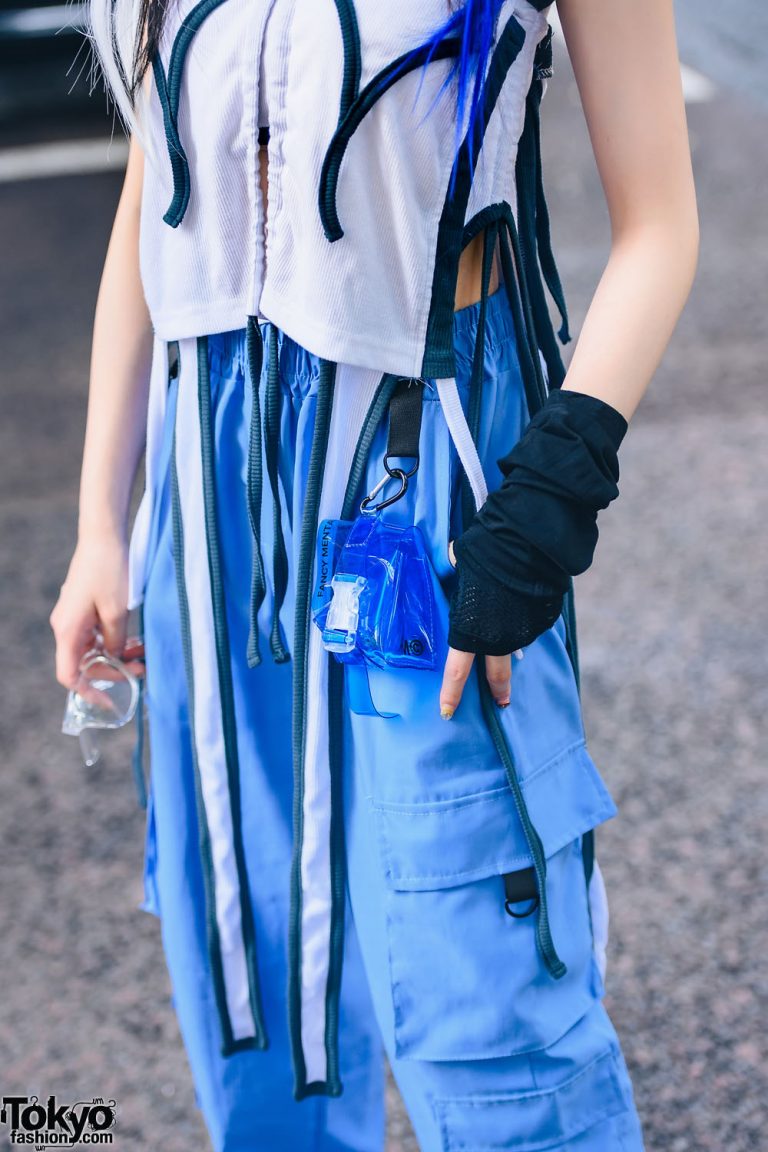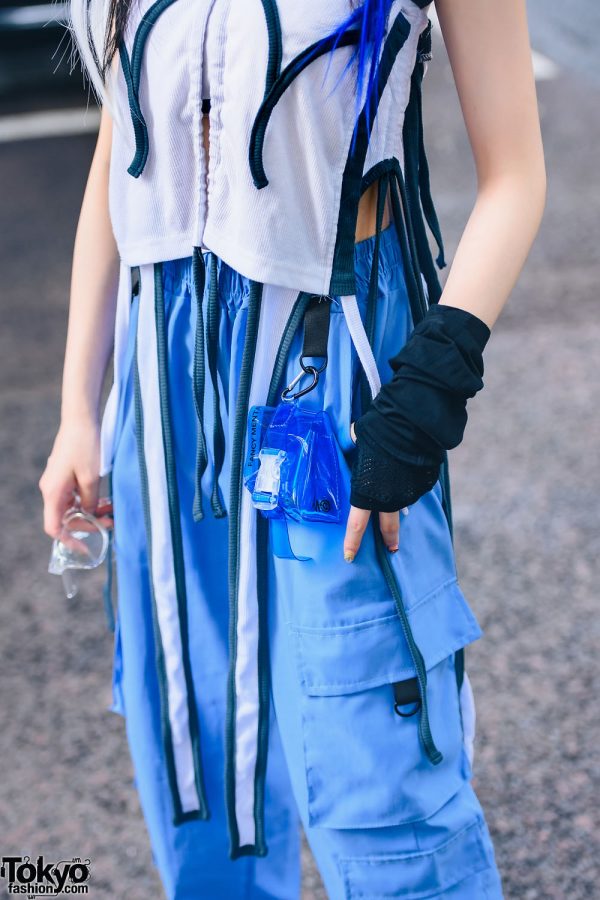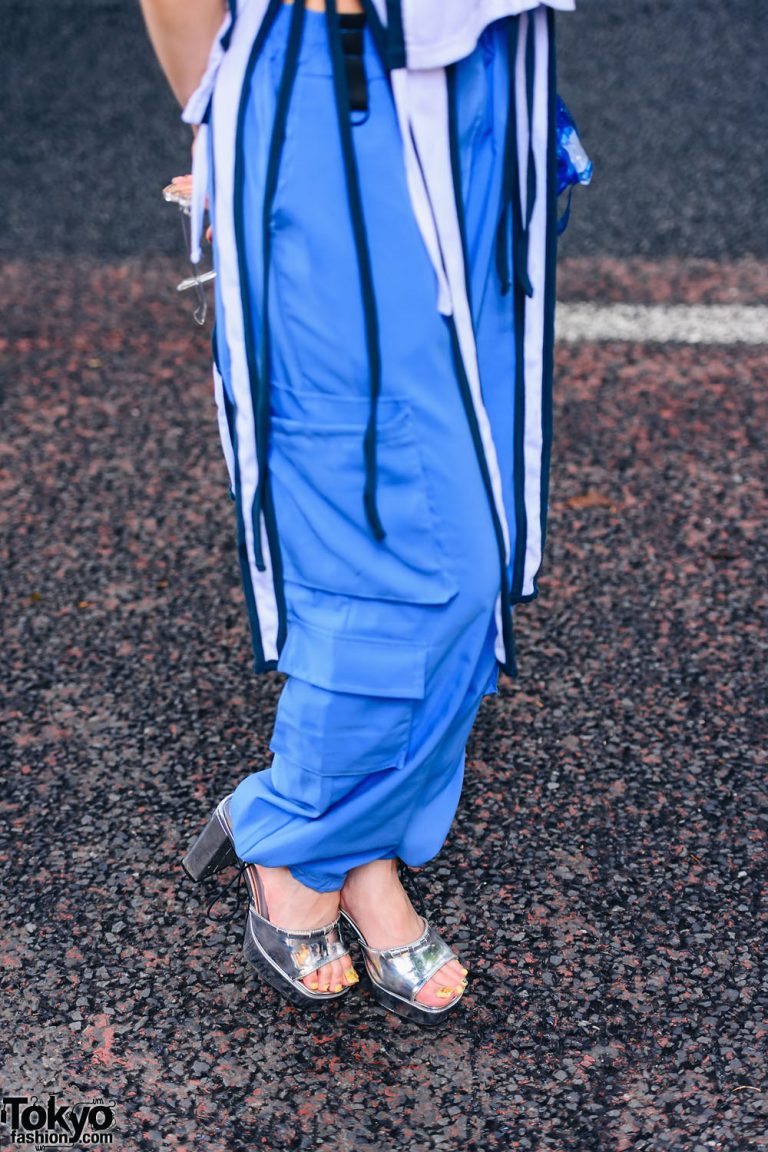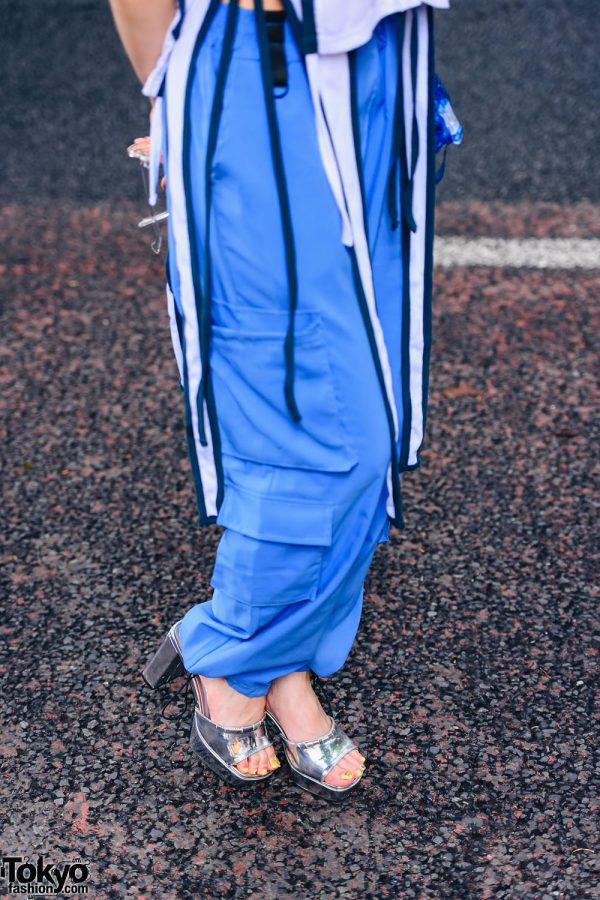 Click on any photo to enlarge it.