Yamazaki is a pink haired Lady Gaga fan who we often see around the streets of Harajuku. Her style mixes elements of kawaii and gothic/subculture.
When we met her on the street this day, Yamazaki was wearing a Listen Flavor Harajuku leopard jacket with a skeleton print t-shirt also from Listen Flavor, an H&M skirt, striped socks, and platform heels. Her accessories – which include a knit cap, spike choker, o-ring choker, gothic necklace, bow, armor ring and other rings – are from Christian Roland, Conpeitou, Goregro & Tensai Tadacy.
Yamazaki's favorite fashion brand is Listen Flavor and she likes the music of Lady Gaga. Follow her on Instagram or Twitter for more of her fashion and life!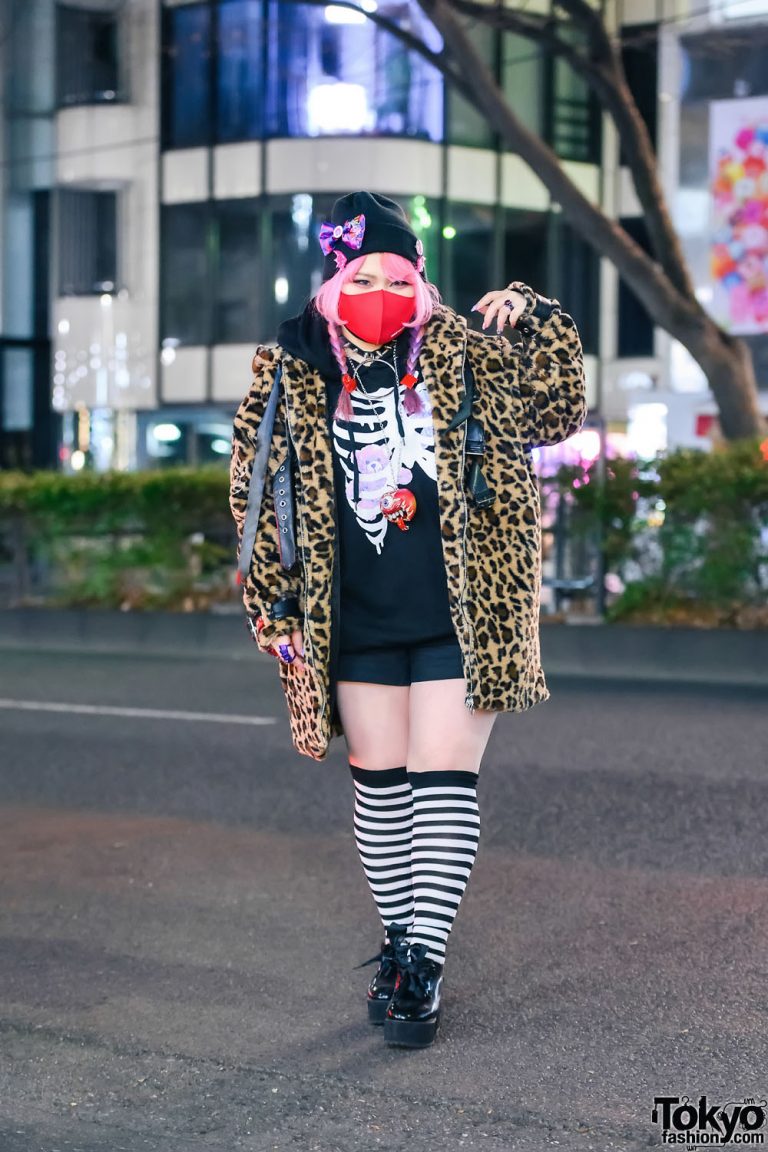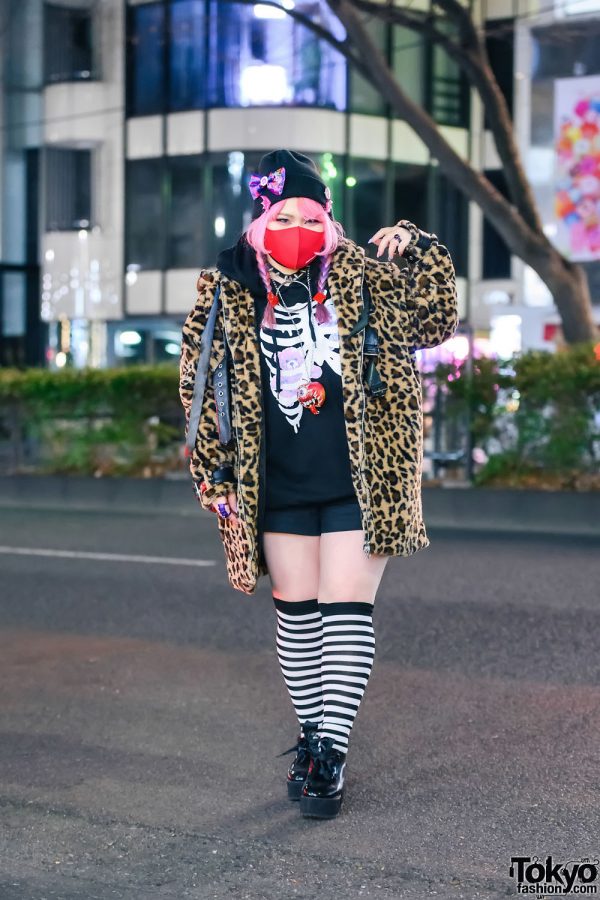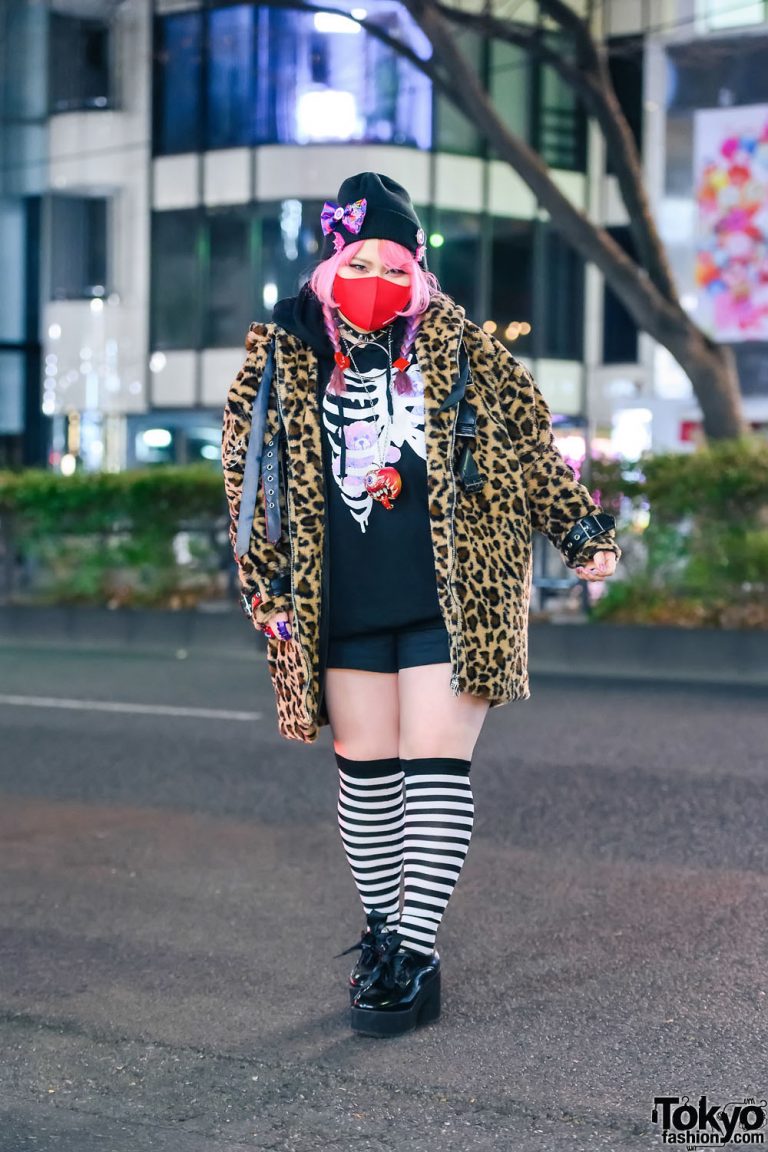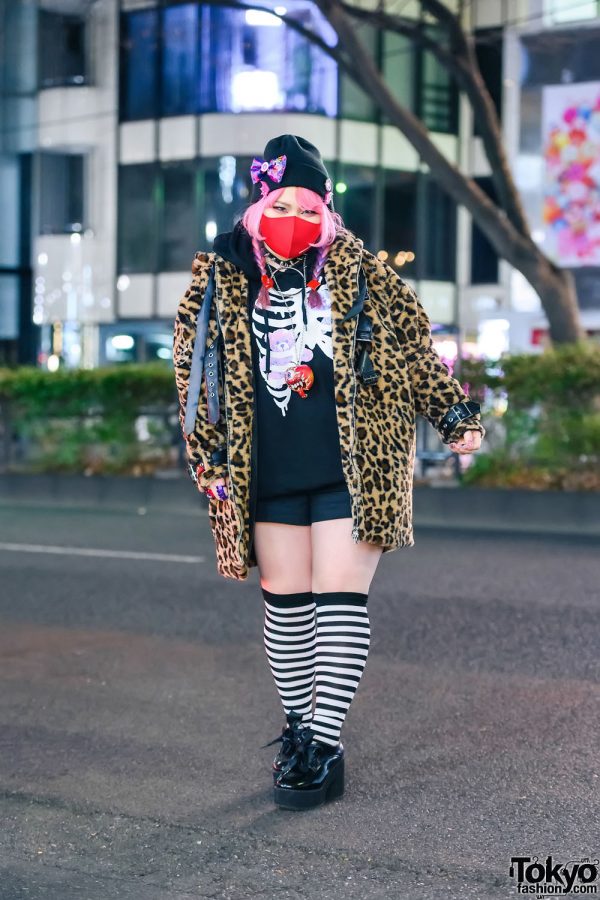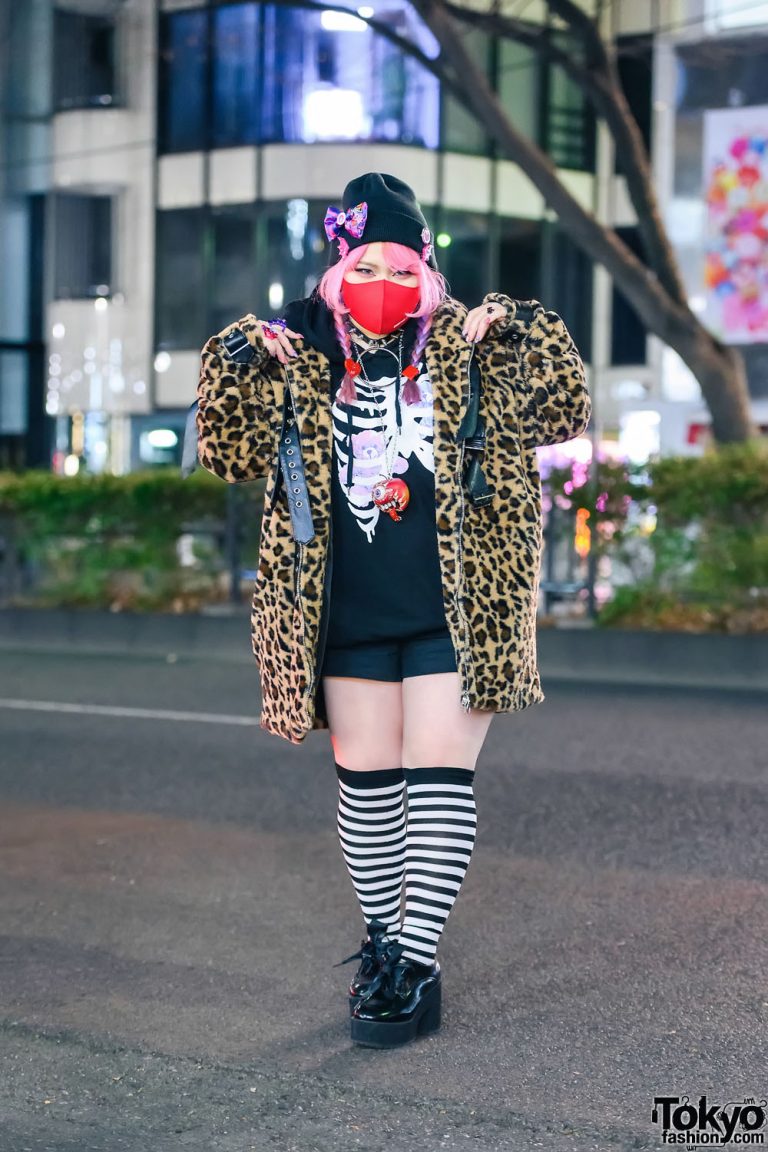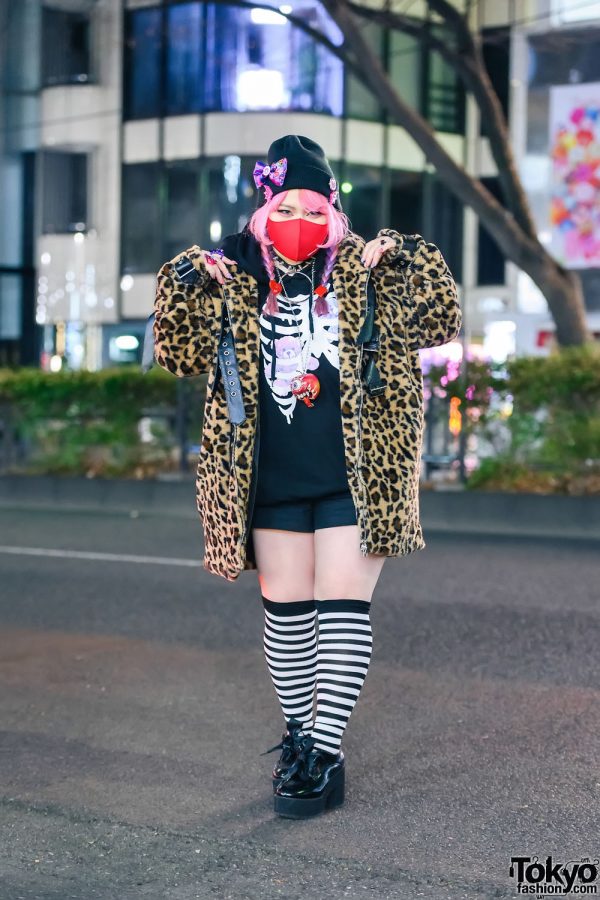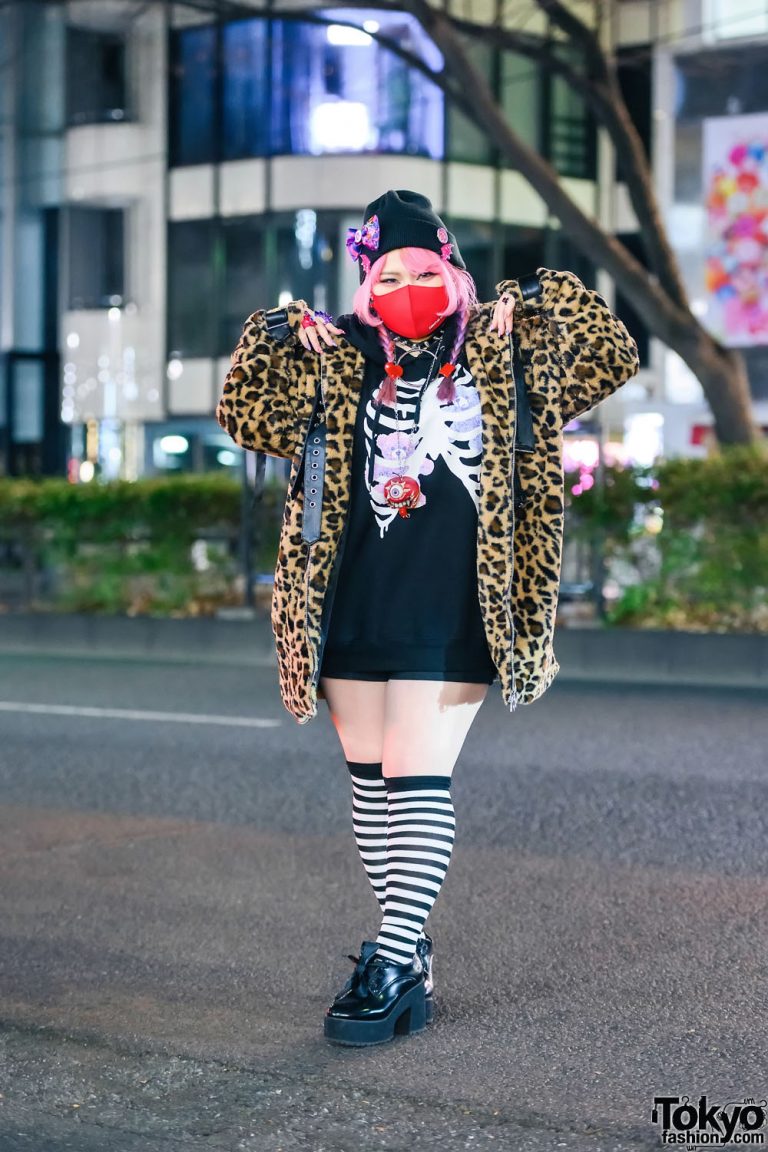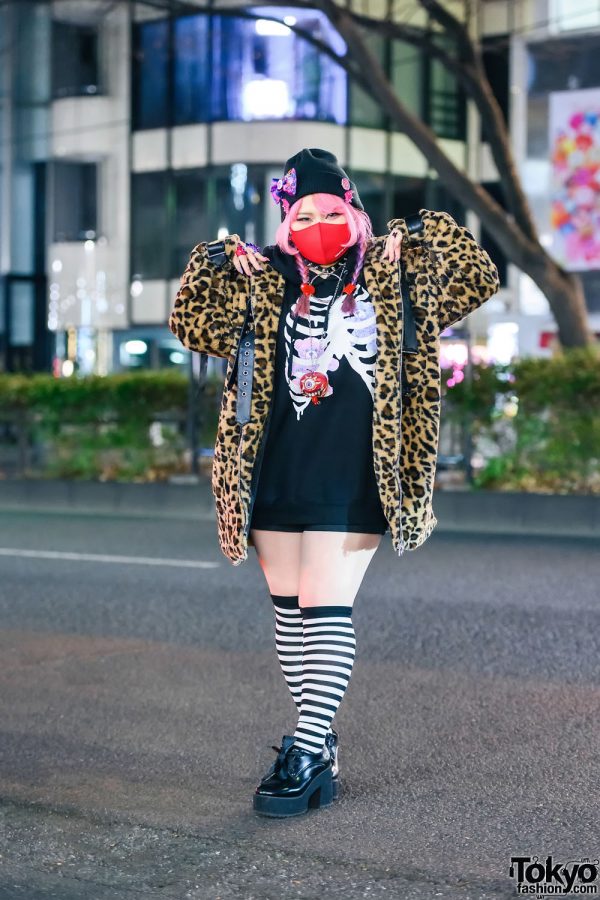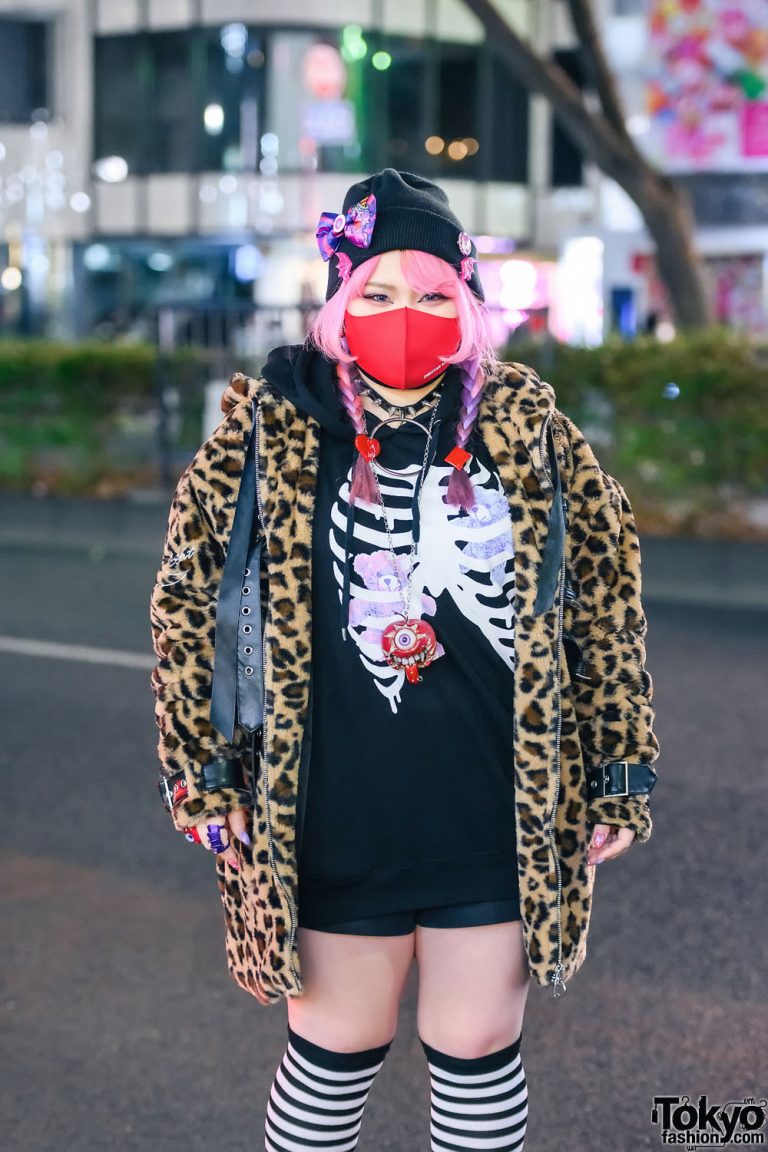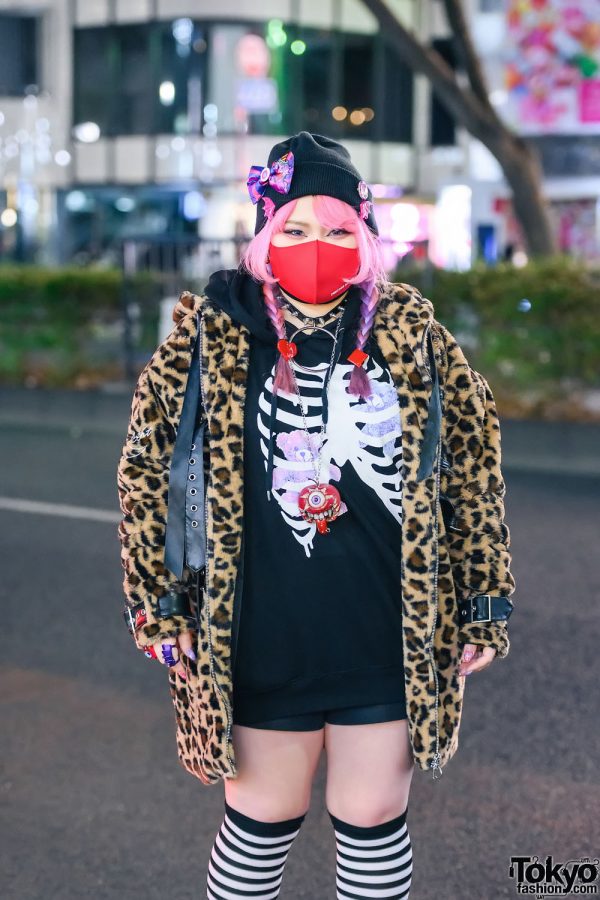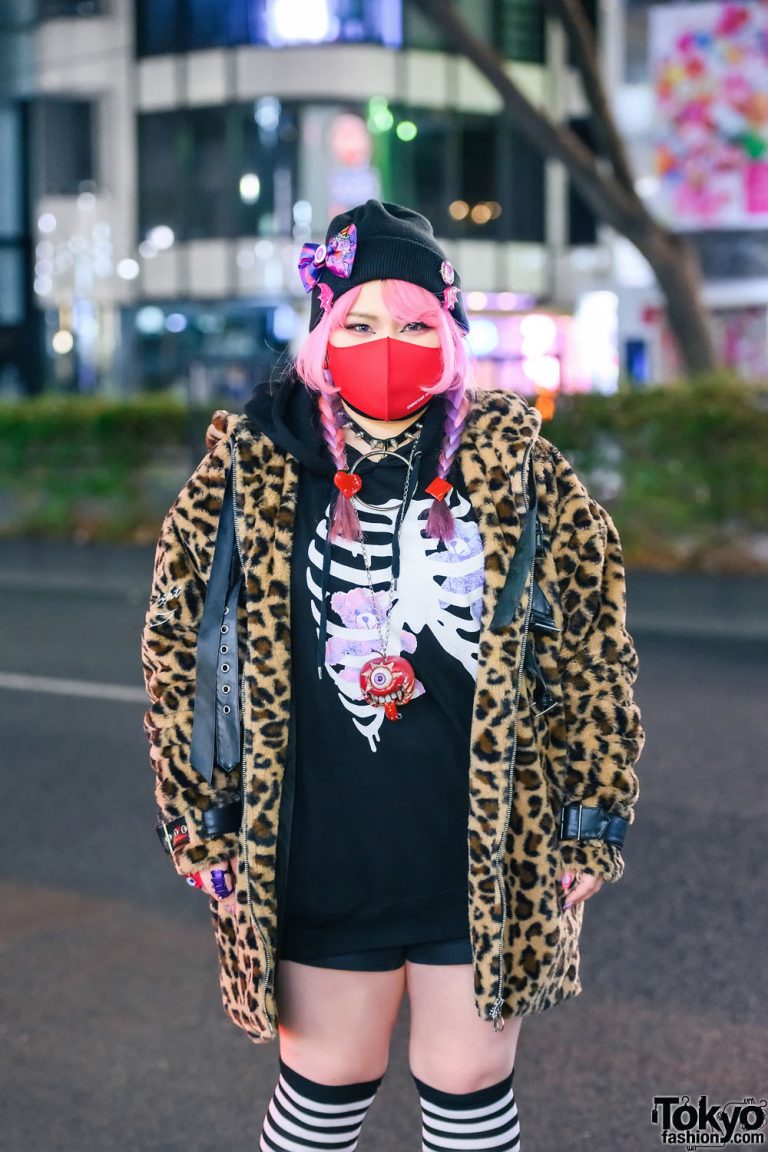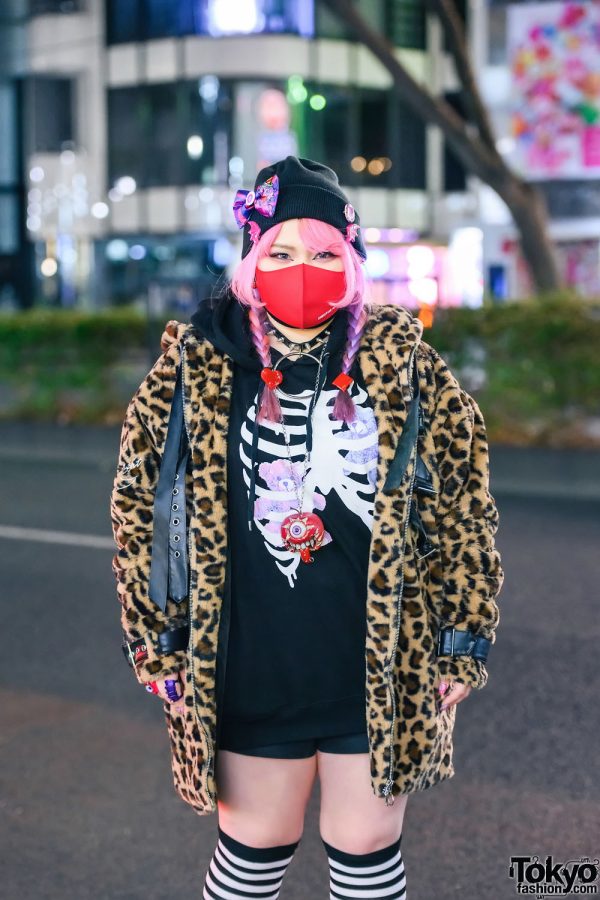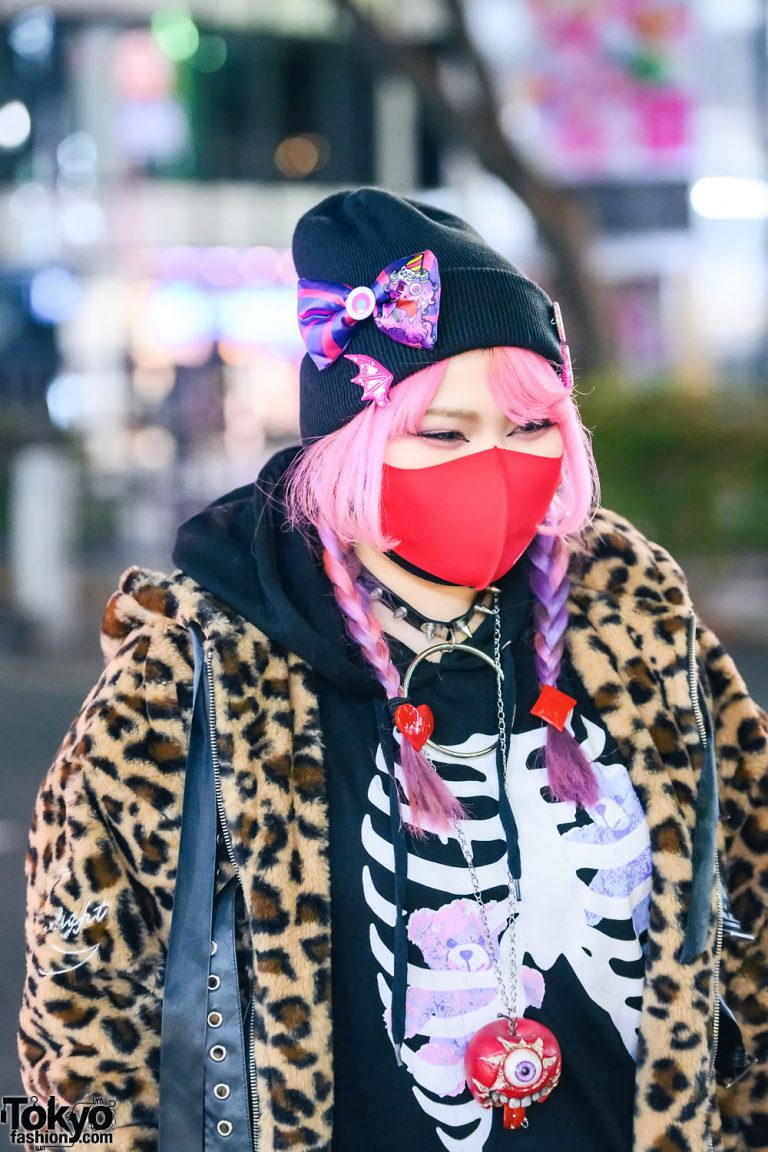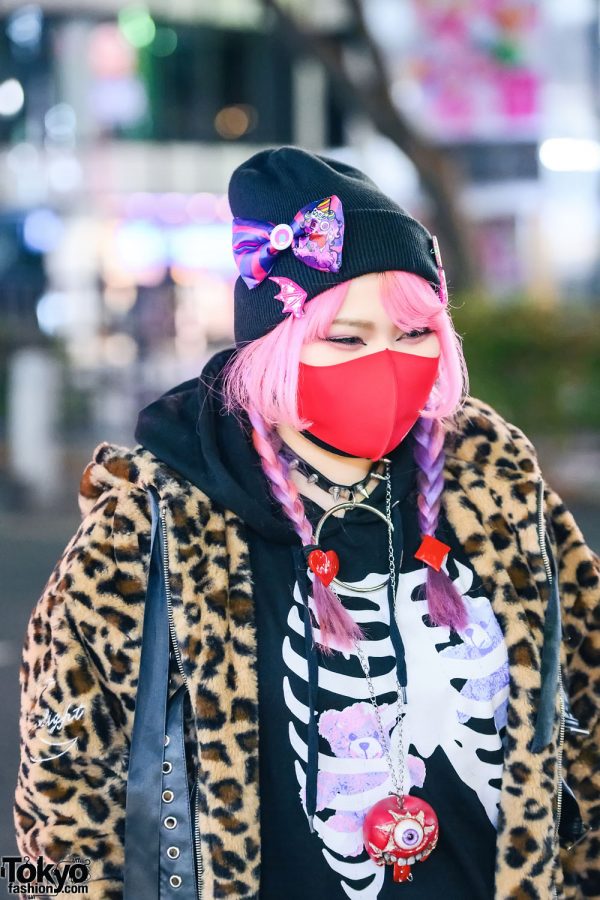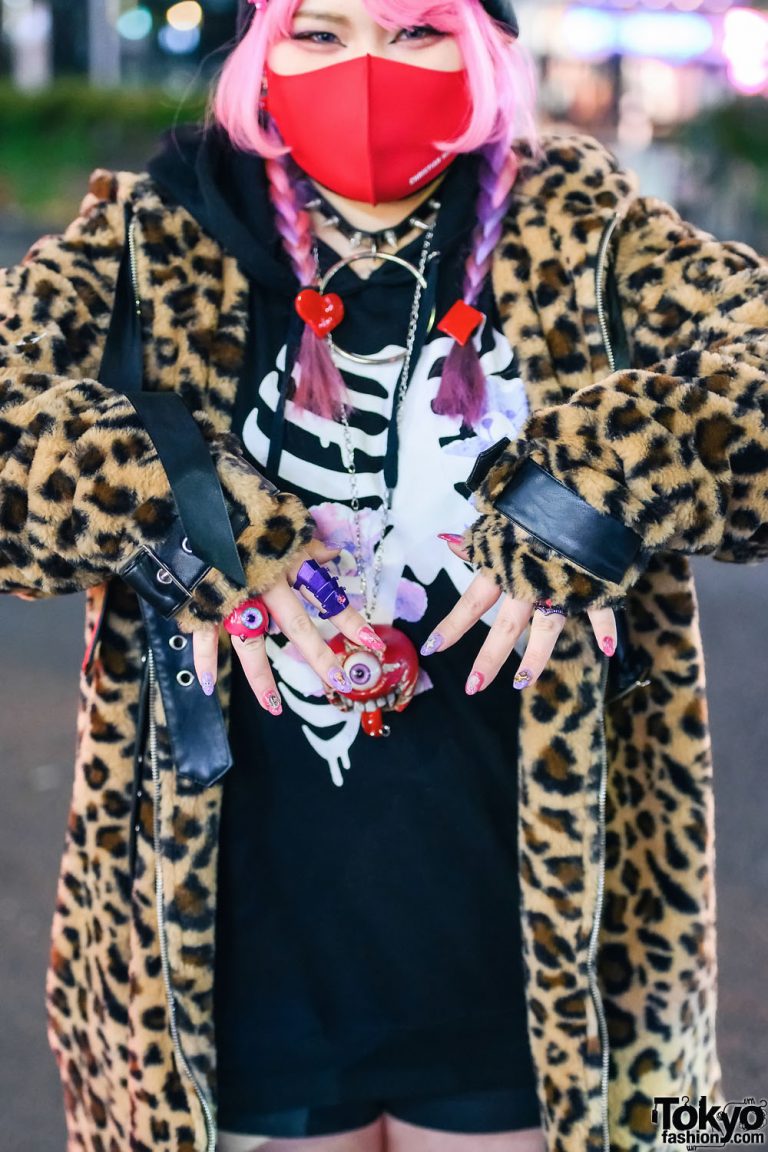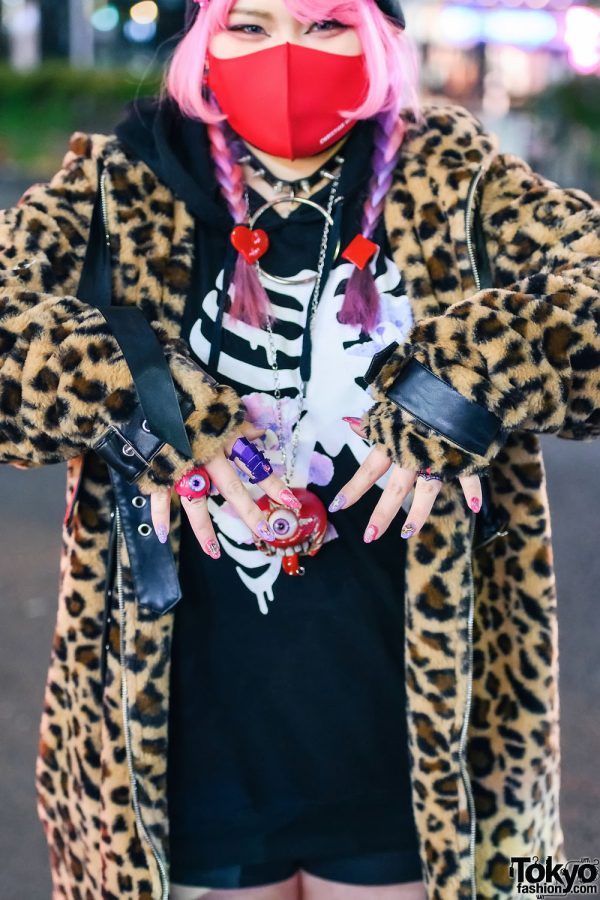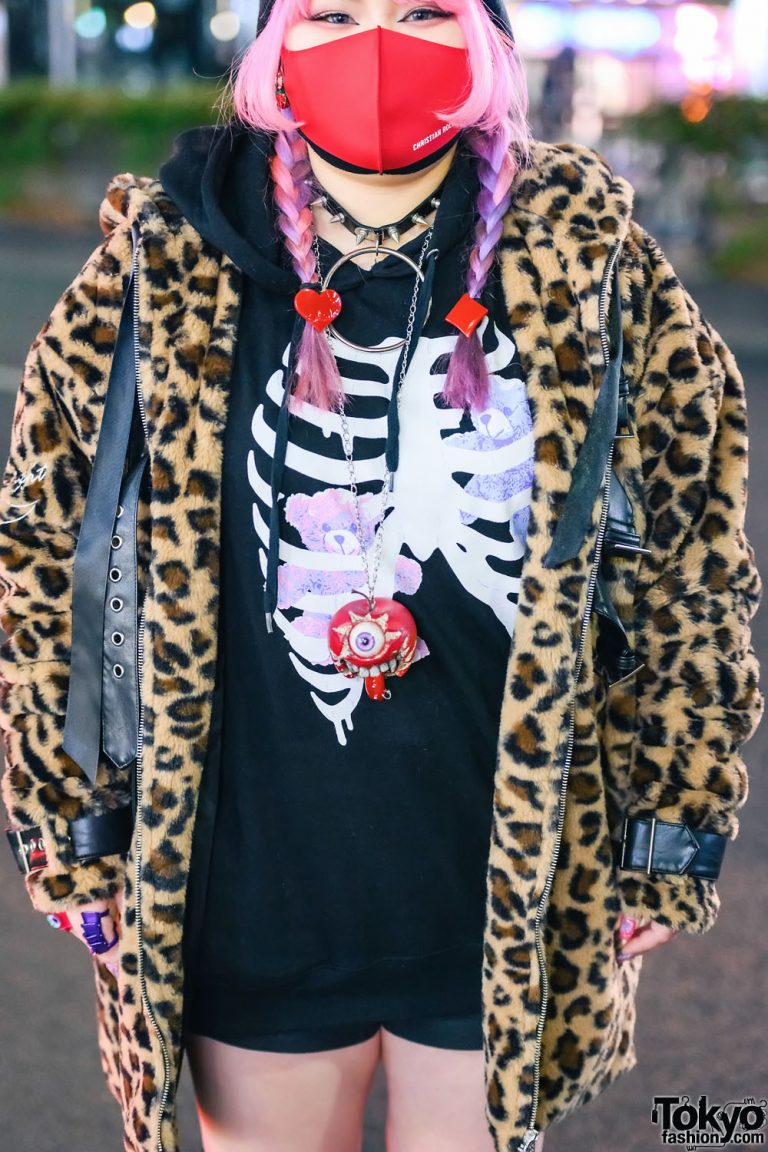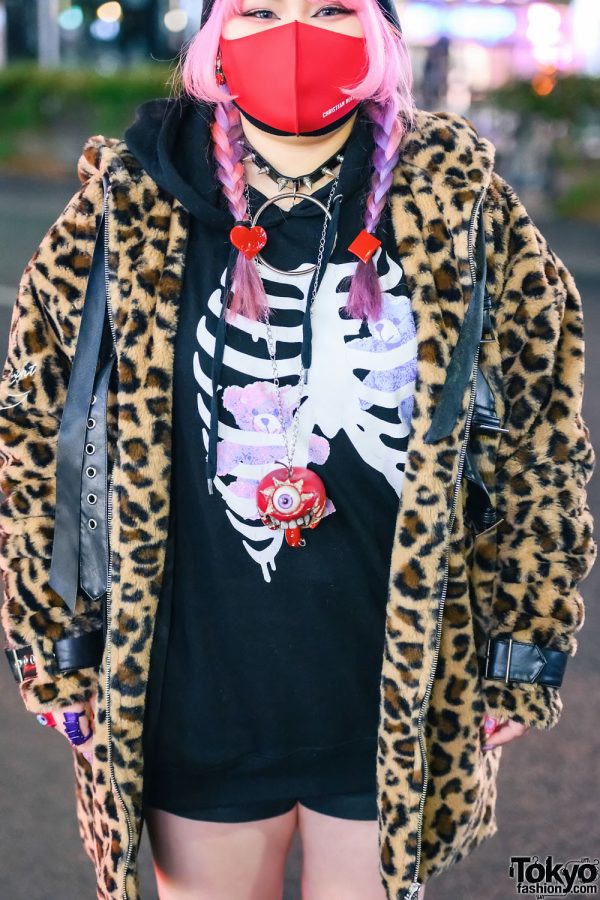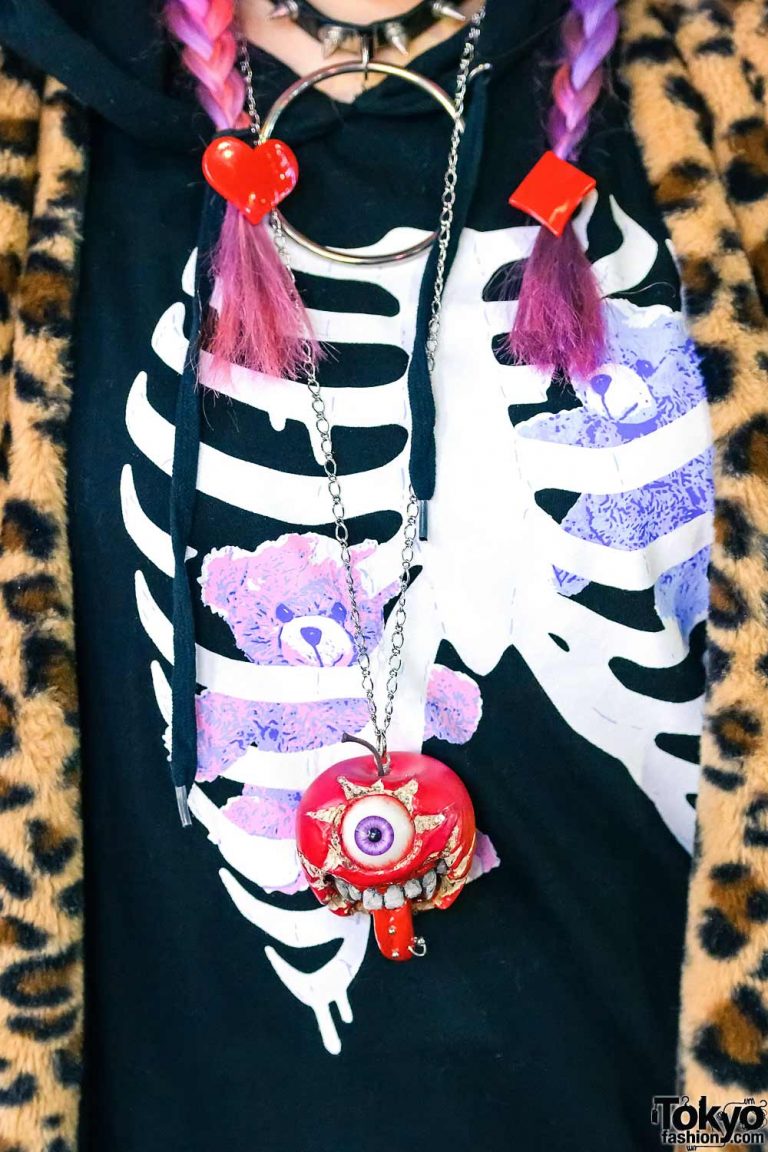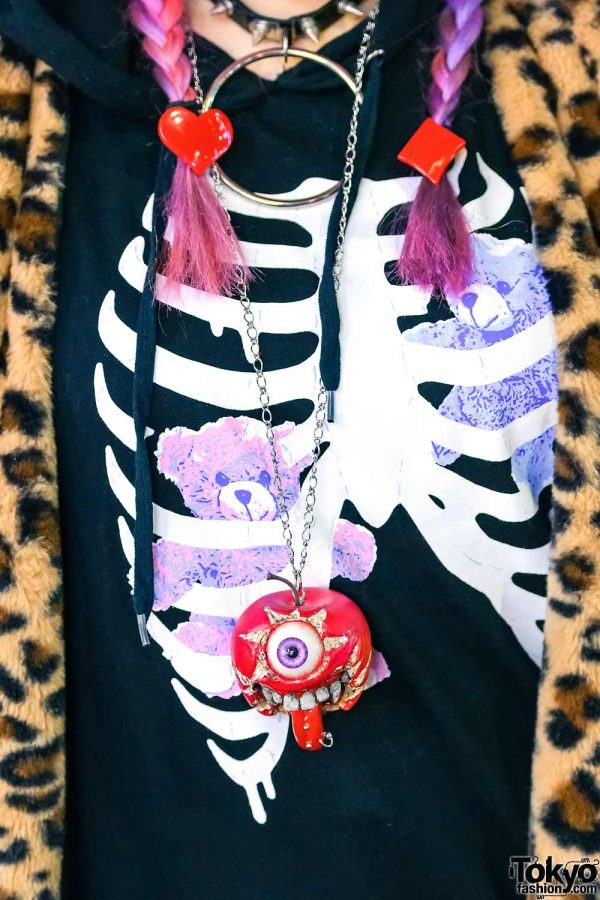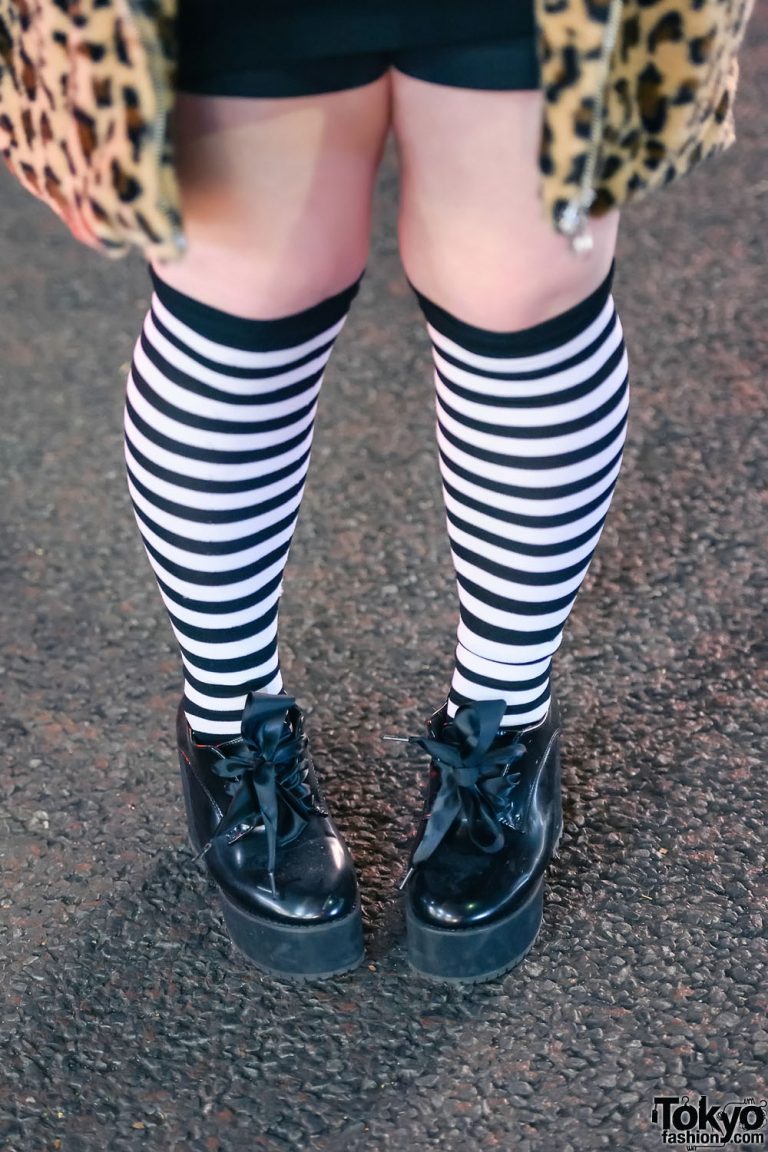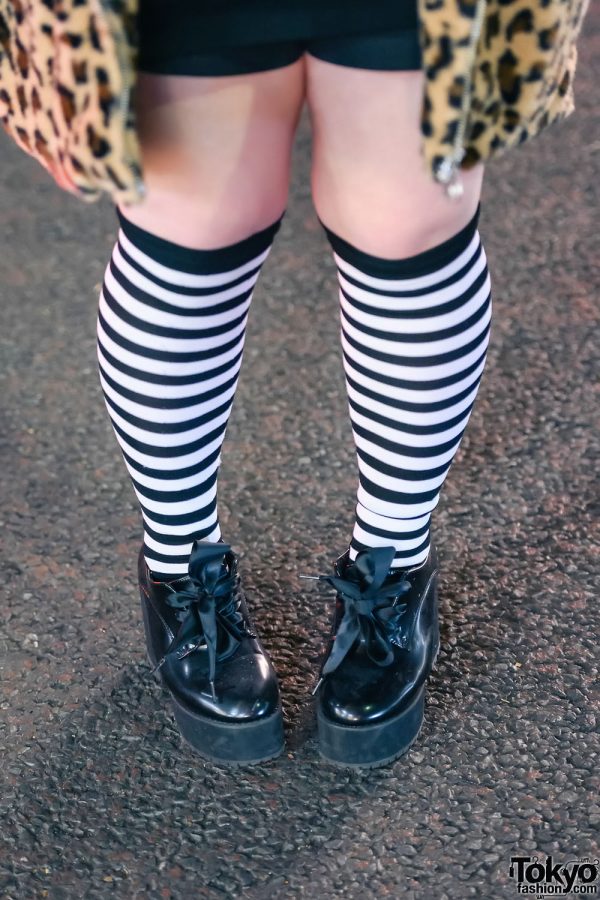 Click on any photo to enlarge it.